This Year in Music: TAYLOR HAWKINS R.I.P.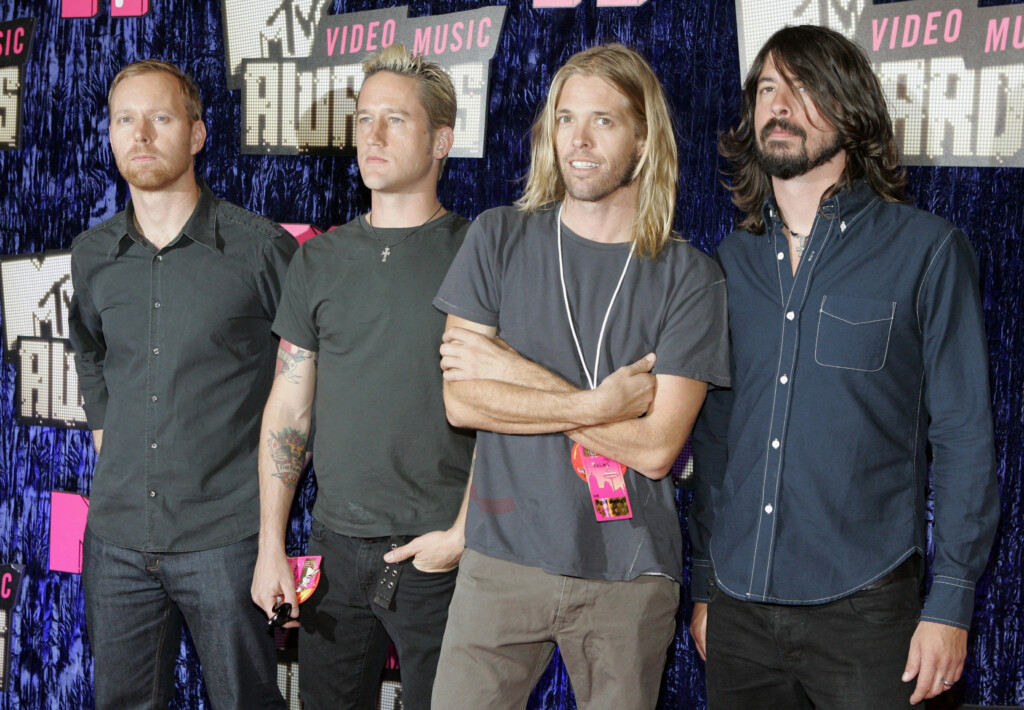 Chattanooga, TN – The Pulse:
Foo Fighters drummer Taylor Hawkins died on March 25th, 2022 of an apparent drug overdose at age 50. Hawkins was found dead in his hotel room in Bogota, Columbia where the band was booked to play that night at the Festival Estereo Picnic.
According to a statement issued by The Office of the Attorney General of Colombia after a preliminary toxicology report reportedly found 10 substances – including marijuana, tricyclic antidepressants, benzodiazepines and opioids in the drummer's bloodstream.
Bogata's Secretariat of Health was quoted as stating an ambulance was sent to the band's hotel and that "Hawkins was suffering chest pains."
According to Britain's Daily Mail, Hawkins is said to have had a "heart (that) weighed double that of men his age (weighing) least 600 grams, double the average of 300 to 350 grams." The Columbian newspaper Semana reported Hawkins suffered cardiovascular collapse "after binging on a cocktail of drugs." The surviving Foo Fighters returned to Los Angeles on March 27th.
Taylor Hawkins' widow Alison tweeted a message to fans on the drummer's official account, which read:
My deepest thanks and admiration go out to the global Foo Fighters community and Taylor's fans far and wide for the outpouring of love each and every one of you have shown our beloved Taylor. Your kindness has been an invaluable comfort my family and me during this time of unimaginable grief.
As Taylor's wife, and on behalf of our children, I want to share how much you meant to him and how dedicated he was to 'knocking your socks off' during every performance. Taylor was honored to be a part of the Foo Fighters and valued his dream role in the band every minute of his 25 years with them. We considered every band member and the extended Foo Fighters team our family.
Taylor's endearing spirit and deep love of music will live on forever through the collaborations he so enjoyed having with other musicians and the catalog of songs he contributed to and created.
In celebration of his life, it is now up to all of us who loved him most to honor Taylor's legacy and the music he gave us.
Thank you all again for your love and sympathy. Taylor loved all of you & we love you too.
With gratitude,
Alison Hawkins
Taylor Hawkins was born Oliver Taylor Hawkins on February 17th, 1972 in Fort Worth, Texas and raised in the exclusive enclave of Laguna, California. He is survived by his wife Alison and their three children, Oliver "Shane", Annabelle, and Everleigh. Along with the Foo Fighters, Taylor Hawkins was inducted into the Rock and Roll Hall of Fame by Paul McCartney in 2021.
Hawkins, who was born in Texas and raised in California broke on the national scene as Alanis Morrisette's drummer on her massive world tour behind her 1995 blockbuster, Jagged Little Pill. Since joining the Foos in 1997 he performed on the band's classic run of albums — There Is Nothing Left To Lose (1999), One By One (2002), In Your Honor (2005), Echoes, Silence, Patience & Grace (2007), Wasting Light (2011), Sonic Highways (2014), Saint Cecilia (2015), Concrete And Gold (2017), and Medicine At Midnight (2021).
Starting in 2006, Hawkins released a trio of albums with his solo set, Taylor Hawkins & The Coattail Riders and in 2013 formed the cover band, Chevy Metal.
In 2021, Taylor Hawkins spoke to Kerrang! and shed light on coming of age in the late-'70s and early-'80s. He admitted he still considers the era's drummers his primary inspirations: "It was such a good time to be influenced by drummers. I would steal stuff wholesale from Neil Peart licks, to Phil Collins and Alex Van Halen. Even the stuff that was on the radio, there was so much good music. Even the bad music was good back then."
Taylor Hawkins told us a while back that the Foos always went into the studio with the intent of topping their last album:
Over the years, Dave Grohl and Taylor Hawkins have played with some of their heroes — including Queen, Rush, Paul McCartney, and Led Zeppelin's Jimmy Page and John Paul Jones, to name a few. Hawkins told us a while back that it's the ultimate charge playing alongside his musical idols:
Not too long ago, Taylor Hawkins' shed light on his 2001 drug overdose: 
Taylor Hawkins confided to us a while back that even though he's spent years on the road, he still gets nervous before going on stage: 
THE TRIBUTE CONCERTS
Foo Fighters announced two tribute concerts for Taylor Hawkins for September 3rd at London's Wembley Stadium and September 27th at L.A.'s Kia Forum.
At Wembley, the Foos served as the house band for much of the event, playing alongside such legendary guests as Geddy Lee and Alex Lifeson, Paul McCartney — who along with Chrissie Hyde performed the Beatles' "Oh, Darling!" for the first time onstage — AC/DC's Brian Johnson, Wolfgang Van Halen, Liam Gallagher, Lars Ulrich, Stewart Copeland, Queen's Brian May and Roger Taylor, and many more.
The undoubted highlight of the night was the heartbreaking — yet life-affirming — sight of Taylor Hawkins' 16-year-old son, Shane Hawkins, drumming for the band through a cathartic version of the Foos classic, "My Hero."
The September 27th tribute at L.A.'s Kia Forum once again featured the late-drummer's heroes, friends, and fans performing the songs by the artists that meant the most to him. As with the previous Wembley Stadium show, the amount of sheer talent gracing the stage alongside Dave Grohl and his Foo Fighters bandmates was fitting for one of rock's most beloved modern drummers.
With the Foos once again acting as the night's house band, the show featured performances by the surviving members of Rush, Stewart Copeland, Queen, Hawkins' son Shane Hawkins, Dave Grohl's daughter Violet Grohl, Joan Jett with Blink 182's Travis Barker, the Darkness' Justin Taylor, Red Hot Chili Peppers' Chad Smith, Kesha, Level 42's Mark King, Def Leppard's Joe Elliott and Phil Collen, Yes' Jon Davison, Alanis Morissette, Nirvana's Krist Novoselic, Wolfgang Van Halen, the Cars' Elliot Easton, former-Skid Row frontman Sebastian Bach, Black Sabbath's Geezer Butler, Lars Ulrich, Miley Cyrus, Heart's Nancy Wilson, Pink, Joe Walsh reunited with the James Gang, Motley Crue's Nikki Sixx and Tommy Lee, Mark Ronson, Them Crooked Vultures, Taylor Momsen, actor Jack Black, comedian Dave Chapelle and more.