The Edge Talks Downshifting For New U2 Album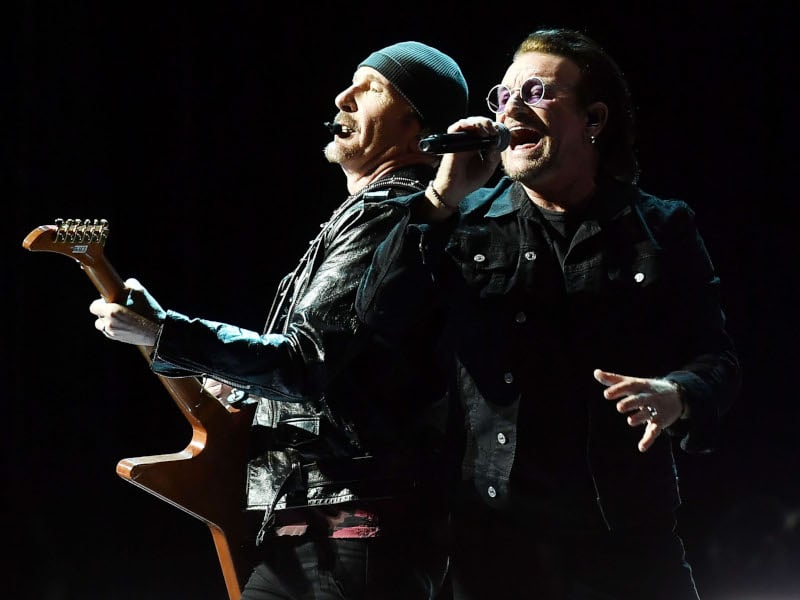 Chattanooga, TN – The Pulse:
The Edge spoke at length to Guitar Player about how U2 reimagined both iconic and deep cuts from their catalogue on the recent chart-topping album, Songs Of Surrender.
The guitarist explained that it actually went against the band's grain to downshift their music into a smaller, more intimate vehicle: "It's not something we're famous for, because we grew up onstage in little sweaty clubs in America and Europe. Our challenge was always to get to that guy at the back of the room, somebody who isn't really a fan or isn't paying attention. There was always an intense pitch to our music early on. So my thought here was, 'Let's take minimalism to the nth degree, if it's appropriate.' And on a lot of these songs, it worked. We left just the bare skeletons of the original arrangements in terms of themes and hooks, taking things down to a really light touch."
The Edge went on to say, "For this to be meaningful, we didn't want to re-create something that was already out there and was well-recognized. It was, 'What happens when you take the band away and you remove from the mix everything we're famous for?' You allow the songs to stand on their own."
When asked about any previous temptation to allow U2's songs to remain stripped down and scaled back in the past, The Edge revealed, "Some of our producers have stressed that to us over the years, almost as an appeal. (Producer) Steve Lillywhite would say, 'Would you just play the song on an acoustic guitar? That's how we'll see what we really have.' Of course, that's something we rarely did, but when we did it was useful. This collection sort of proves that if songs hold together, they really are indestructible. You can take huge liberties with that, and they'll hold up."
The Edge told us a while back that even when they stretch out musically, U2 always keeps their audience and their core sound in mind.
U2 tour dates (subject to change):
September 29, 30 – Las Vegas, NV – Sphere at The Venetian Resort
October 5, 7, 8, 11, 13, 14 – Las Vegas, NV – Sphere at The Venetian Resort
October 18, 20, 21, 25, 27, 28 – Las Vegas, NV – Sphere at The Venetian Resort
November 1, 3, 4 – Las Vegas, NV – Sphere at The Venetian Resort
December 1, 2, 6, 8, 9, 13, 15, 16 – Las Vegas, NV – Sphere at The Venetian Resort