Small Business Listings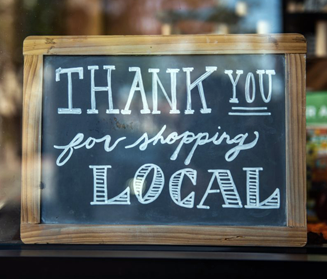 Two Men and a Truck
Social Media Handles: Instagram, Facebook, and Google My Business
Location: 5959 Shallowford Road Suite 515 Chattanooga, TN 37421
Business Hours: Monday- Friday 8am-5pm, Saturday 8am-12pm
Hullco
If your home needs replacement windows, siding, entry doors, roofing or a new bath, Hullco now offers virtual consultations! Take advantage of Hullco's huge discounts going on right now and not even leave your living room! We have affordable payment options. Visit callhullco.com.
Papa Johns
www.papajohns.com
All Greater Chattanooga and North Georgia Locations
Hours 10am – 11pm (open later depending on location)
Delivery and Carryout options available
Chuck E. Cheese
Carry-out Large Cheese $4.99 & Large Peperoni $6.99
Joint Chiropractic
The Joint Chiropractic in Hixson is open, and we remain committed to being your partner in health by providing convenient and affordable chiropractic care in our local communities. M-F 10a-7p, Sat & Sun 10a-4p
Please support our May opening event for the new North Shore location by pre-registering for a FREE exam, evaluation and adjustment.
Just text "North Shore" to 89000 to claim the offer and support this event.
Chattanooga Whiskey
CHATTANOOGA WHISKEY EXPERIMENTAL DISTILLERY RETAIL BOTTLE SHOP IS OPEN.
MONDAY – SATURDAY 11:00AM – 9:00PM
SUNDAY 11:00 – 6:00PM
Hyderhangout- crafting
Hyderhangout on Facebook
Online orders and call in orders available by curbside pickup or delivery by Pronto Home Deliver
Salsarita's
We are doing take out orders and catering delivery only!
We are open from 11:00 am – 7:30 pm
2115 Gunbarrel Rd # 8, Chattanooga, TN 37421
9032 Old Lee Hwy #120, Collegedale, TN 37363
694 Paul Huff Parkway, Cleveland, TN 37312
Fountainhead Taproom
1617 Rossville Ave., just a block south of Main St. on the Southside
Offering growler fills from 60 taps from noon – 6pm daily.
Bring your own growler or buy one from us.
facebook.com/fountainheadtap
@fountainheadtaproom
Sweet Pea's Daycare and Learning Center
Sweet Peas Daycare
3935 Michigan Ave NE
Cleveland, TN 37323
6am-6pm
Nothing really can be done to assist small owners like this since most childcare agencies are assisted by the state of Tennessee and we follow rules but a quick shout out on the air for all child care workers that have to continue to work to help others be able to work would be awesome shout out from the Sweet Peas crew in Cleveland Tennessee
Acu Chatt
www.facebook.com/acuchatt
www.instagram.com/acuchatt
1405 Cowart St, Ste #115, Chattanooga, TN 37405
Hours: M/W/F 10-7, T/R 2-7
Primary services are Acupuncture treatments, but also Chinese Herbal Therapy.
Magnolia Treasures
Purchase of Gift Certificates, Spring Craft Kits, and Party Room Reservations
Facebook and Instagram: @magnoliatreasures.co
Location: 815 N. Main St., Lafayette, GA 30728
Hours: Wed. 10-4, Thurs. 10-6, Fri. 10-6, Sat. 9-2
Now offering Spring craft kits to-go! A fantastic way to keep the family entertained while staying at home.
Chewy's Home Services, LLC
We are a small family owned business that has been experiencing the growing increase of cancellations, due to the uncertainty of the Coronavirus. We ask that you keep us in your prayers and keep us in mind if you or anyone you know has a chimney repair or service need as well as air duct cleanings.
TUTOR DOCTOR CHATTANOOGA
https://www.facebook.com/TutorDoctorChattanooga/
We are usually an in-home tutoring service, but right now we are utilizing our outstanding virtual platforms to deliver online tutoring. We service students K-12, homeschoolers, and adult learners in all major subjects.
Jefferson's
https://www.facebook.com/JeffersonsChatt/
https://jeffersons.com/all-locations/chattanooga/
618 Georgia Ave Chattanooga, TN 37402
4237101560
Monday 11a-9p
Tuesday 11a-9p
Wednesday 11a-9p
Thursday 11a-10p
Friday 11a-10p
Saturday 11a-10p
Sunday 11a-9p
Wanderlust & Wolf
Local market vendors that make handcrafted jewelry and accessories. Shop local and support us market vendors while our market is closed. We are offering sales and free shipping. Please check us out!
www.wanderlustandwolf.com
https://m.facebook.com/WanderlustandWolf/
https://www.instagram.com/wanderlustandwolf/?hl=en
Chambers Welding & Fabrication, Corp.
We weld everything!! We certified welders, insured business, and guarantee our work.
We specialize in residential, commercial, industrial, and marine welding. Please call call us (423)401-0422 or check out our website ChambersWeldingFabrication.com
Or email us your project ChambersWeldingFabrication@gmail.com
Chatty Customz
My sisters and I run Chatty Customz. We a small up and coming quilt shop. We offer embroidery and vinyl monogramming services, custom tumblers, T-shirt's, quilts and handmade purses. People can find on all social media sites as Chatty Customz as well as our new website. Business hours (during social distancing) are Mon thru Fri by app. Saturday and Sunday from 8am to 8pm. We offer shipping, curbside and delivery.
Aji Peruvian Restaurant
Small local family business.
FB- Aji Peruvian Restaurant
Instagram- @ajiperuvian
Locates Ooltewah, TN
Current business hours- open for lunch only.
Take-out/curbside pick up only at the moment. Gift cards available!
M-F: 11am-3pm.
Saturday- CLOSED
Sunday- still to be determined. Will post on social media any updates on hours/closure.
Kenny's Restaurant
We need workers! Kenny's is a locally owned restaurant in Dalton, GA. Workers are not coming in and they cannot run the restaurant without enough help. Kenny is my co-worker and his wife runs the restaurant. I'm submitting his contact information as he is unaware I am submitting this for him because he would not ask for help for himself. Thank you for all that you do for your community and surrounding communities.
Touch the Sky Events & Promotions, LLC
Facebook page: Touch the Sky Events & Promotions, LLC
Location: Cleveland, TN
Monday – Friday: 9 am – 5 pm
Website: TouchTheSkyEvents.com
– Sweet Tea & Sunshine Family Festival April 25, 2020 (Cleveland, TN)
– The Market at Cambridge Square May 16, 2020 (Ooltewah, TN)
– Chattanooga Women's Expo May 30-31, 2020 (Chatt. Convention Center)
– The Fall Market at Cambridge Square September 12, 2020 (Ooltewah, TN)
– Christmas on Cambridge Square November 7-8, 2020 (Ooltewah, TN)
– Mistletoe Market November 21-22, 2020 (Dalton Convention Center)
TWO MEN AND A TRUCK®
Social Media Handles: Facebook, Instagram, and Google My Business
Location: 5959 Shallowford Road Suite 515 Chattanooga, TN 37421
Business Hours: Monday-Friday 8am-5pm, Friday 8am-12pm
Chicken Salad Chick
Chicken Salad Chick is still open offering online ordering, take-out, and curbside service. If you live in Dalton, Hixson, Fort O, and Ooltewah, you can call and order chicken salad packages to be dropped off at a location near you. Details on Facebook at ChickenSaladChickChattanooga.downtown.
Collins Building Material
Collins Building Materials is open with everything you need to make home repairs or work in the yard while you're at home. They've got new shipments of lawn mowers, mulch and building materials for repairs or home renovations. Collins Building Materials in Jasper. Open 6 to 5 Monday through Friday and 7 to 4 on Saturday.
Lisa's Gold and Diamonds
Birthdays and anniversaries are still going on and Lisa's Gold and Diamonds is staying open to help you find the right gift. If you need a battery for your watch or jewelry repair, just call them when you pull up and they'll come out to your car. Lisa's Gold and Diamonds in Fort Oglethorpe, Georgia.
Anna's Attic
Annas attic is open we have hand sanitizer and cleaning consistently throughout the day.
Women's Consignment Shop
8505 Hixson Pike #D Hixson TN 37343
Hours Tuesday – Friday 11-6 Saturday 11-4
Hullco
If your home needs replacement windows, siding, entry doors, roofing or a new bath, Hullco now offers virtual consultations! Take advantage of Hullco's huge discounts going on right now and not even leave your living room! We have affordable payment options. Visit callhullco.com.
Buddy's BBQ
Buddy's bar-b-q Buddy's bar-b-q Cleveland
619 Camp Jordan Pkwy 678 Paul Huff Pkwy
East Ridge & Cleveland
Our dine-in service has been suspended, but you get still get your favorites from Buddy's bar-b-q with our drive-thru and our delivery options.
Facebook/Instagram:
buddysbarbqeastridge buddysbarbqcleveland
Dalton Wholesale Floors
We are OPEN and are also offering Shop @ Home for all their Flooring and Cabinet needs! 1814 Gunbarrel Road, Chattanooga, TN 37421
Mon-Fri. 8:30 AM – 6:00 PM
Sat. 9:00 AM – 3:00 PM
Sun. Closed
Facebook: @daltonwholesale
Instagram: dalton_wholesale_floors
Twitter: @daltonwholesale
Wellborn's Pressure washing
During the Covid-19 epidemic, we are cleaning and sanitizing store locations, schools, homes,and restaurants. Our products we use will kill viruses and bacteria. We can clean your playground equipment at preschools and playgrounds. We do great, affordable work and we have over 12 years experience.
Go to www.wellbornpressurewashing.com or call 305-812-8305. We are open every day by appointment
Papa John's
www.papajohns.com
All Greater Chattanooga and North Georgia locations
Hours 10am – 11pm (open later depending on location)
Carryout and Delivery options available
CHATTANOOGA WHISKEY
CHATTANOOGA WHISKEY EXPERIMENTAL DISTILLERY RETAIL BOTTLE SHOP IS OPEN.
MONDAY – SATURDAY 11:00AM – 9:00PM
SUNDAY 11:00 – 6:00PM
Edley's BBQ
Instagram: @edleysbbq
Twitter: @edleysbbq
Facebook: Edley's Bar-B-Que (@Edleysbbq)
Vibrant meals
Advertising that we're still able to serve people, especially through curbside pickup and home deliveries
We have reduced our on store hours to 10:30-6pm M-F and Saturday 9-5pm. Locations: 601 Cherokee Blvd and 203 E Main St. (offering call ahead orders for curbside pickup)
We have been offering free 'touch less' home delivers with orders over $60 using HOMEFREE60 to help social distancing.
Are IG handle is @vibrantmeals
CC's Antiques/Baby's Cove Gifts
babyscovegifts@shoptiques.com
Facebook: CC's Antiques/Babys Cove Gifts
Websites: ccsantiques.com babyscovegifts.net
2939 Cummings Highway
Chattanooga, TN 37419
Monday-Saturday 10–ish to 6:00
Need something for your home.
Easter is only 4 weeks away, spring and summer casual wear has arrived. Call us for a face time or virtual shopping appointment. Gift certificates available.
Cafe Roma
Facebook page Cafe Roma
Instagram romastraightup
Open for dinner 5-9pm
Take-out, curbside pickup, and delivery using Dinner Delivered and GrubHub
Offering special family meals for 4. Menu is on Facebook and Instagram.
Hyderhangout: Quilt Fabric & More
Order by phone or online. Curbside pickup or delivery by Pronto Home Delivery. At location during regular hours. Facebook Hyderhangout
219 first St NE Cleveland TN
Mountian Oak's Tearoom
Located in the historic James County Courthouse in Ooltewah
www.mountainoaksweddingchapel.com
FB Mountain Oaks Tearoom or Mountain Oaks Weddings and Events
Located at 9508 Church St in Ooltewah
Offering gift certificates ( can be mailed to home)
Chicken Salad $8.95, Pimento cheese $7.95, jalepeno Pimento cheese $7.95 and Vegetarian chicken Salad $9.95 by the pound. Whole 10in quiches $12.95
Curbside or delivery within 10 miles with $25 purchase
Call 423-238-9333
Tuesday through Friday 11-3
Salsarita's
We are doing take out orders and catering delivery only!
We are open from 11:00 am – 7:30 pm
2115 Gunbarrel Rd # 8, Chattanooga, TN 37421
9032 Old Lee Hwy #120, Collegedale, TN 37363
694 Paul Huff Parkway, Cleveland, TN 37312
Diane's Hallmark
Hwy 153 near the Wal Mart. We will be open until the local or federal government close us. 10-8ish M-Sat. Noon-5 Sunday.
Ruby Sunshine Chattanooga
Just because you're practicing social distancing doesn't mean you have to sacrifice brunch! Order online through our Toast platform, or give us a call at (423) 497-1660 from 8am-2pm for your Ruby Sunshine cravings.
Ruby Sunshine is the newest brunch restaurant in Chattanooga! We are proud to be here offering you delicious New Orleans Style brunch 7 days a week. We are located at 405 Market Street (on the corner of Market and 4th St.) Our hours are 7-2 Monday-Thursday and 7-3 Friday-Sunday. (Our temporary hours are 8-2 every day.) Temporarily, we are only offering to go food. We do offer gift cards if you want to treat yourself or a friend. Either call us at (423) 497-1660 or order online. Keep an eye out as we will be offering delivery soon as well!
Website – https://www.rubysunshine.com/
Menu – https://media-cdn.getbento.com/accounts/a12e42755dcdefa74a55223378d8289b/media/molfpaaBTfyQjz3xZk24_RSUNSHINE_To_Go_Menu_2019_4x9_updated%20May%202019.pdf
Instagram – https://www.instagram.com/rubysunshinebrunch/?hl=en
(@rubyslippercafe, @rubysunshinebrunch)
Find us on Facebook as well!
We are going to have to rely on our local community to keep us afloat during these troubling times. Thank you so much for offering to help spread the word about all the small businesses in Chattanooga that are still operating. We are so grateful!
Warmly,
Ellie R. Stevens
Brand Ambassador
Ruby Sunshine Chattanooga
Julie's Framing and Gallery
Chattanooga area custom framing since 1976. A block north of Northgate behind Five Guys. Still open 9-6. Chattanoogaframer.com. Thnx Angela…always enjoy hearing u!
Pleasant Vonnoh Photography
I am a photographer located in Chattanooga.
Instagram @pleasant
FB: www.facebook.com/pleasantvonnohphotography
www.pleaantvonnoh.com
Bruce Baird and company
Men's clothing
735 Broad St. 265-8821 M-F 9-6 Sat 9-1 until further notice.
We are Bruce Baird & Co on Facebook.
We are brucebaird_ on Instagram
We are BruceBairdCo on Twitter
Rolling J's Sandwich Shop
Www.rollingjsmobilebistro.com
804 Riverfront Parkway suite 126
Monday-Saturday 12-6
Facebook:Rolling J's Mobile Bistro & Sandwich Shop
Twitter: @rollingjstruck
Instagram: Rollingjsmobilebistro
River Bins
We are Chattanooga's only curbside trash bin cleaning company. We visit your home after your trash is picked up and use our hot pressure-washing system to sanitize and deodorize trash and recycling bins. www.riverbins.com or riverbinsllc on facebook and Instagram.
Thank you for supporting small business – we just got started in the fall, and we are worried about being able to get through this very difficult time. We appreciate you!!!
Cheese Dip Mexican Grill
Offering online ordering, delivery, to go, curb side pick up and gift certificates
#mascheesedip
3643 Hixson Pike, Ste D
Tuesday-Saturday 12 – 7 pm
432-803-4348
Online ordering and delivery through grub hub, dinner delivered, postmates and Uber eats.
Curb side pick up Family dinner specials
Alpacas of greater tn
Www.alpacasofgreatertn.com
Www.alpacalifecollection.com
423 667 3374
We are open to farm visits by appointment during this crisis…please call for a time… we will not book multiple visits for the same time…
Our farm store is also open as is our farm stores website, www.alpacalifecollection.com. we are offering free shipping on any order over $25.
Simply Southern Bakery
Simply Southern Bakery, a Chattanooga Market Vendor, has product available to purchase. Can go to our Facebook page for itiems available now, will bake any requests until ingredients are gone. Unable to shop due to age and compromised immune system. Owner, Wendy Chambley, will however deliver to your porch anything you wish, prepayment using Square. All credit cards taken. Call any time, we are a home based business. Thank you in advance.
The Monogram Market & Gifts
We offer embroidery, vinyl, custom jewelry, custom stationary, cards & napkins, as well as gifts in our store. We carry a large baby section, home decor, ladies apparel and Tyler Candle Company. If you need a gift or want to virtual shop…please, give us a call and we will assist you. Pickup at door or shipped!!
The Monogram Market & Gifts
2865 Keith Street, NW
Cleveland, TN 37312
423-584-6621
Monday – Friday 10:00 – 6:00
Saturday 10:00 – 4:00
Choo Choo BBQ Smokehouse
Our location at 9070 Hwy 58 on the corner of Hwy 58 and Mahan Gap in Harrison is open 11-7 everyday. We are offering feast for 4 family packs of Pork and a feast for 4 family packs of chicken tenders. Call to find out more about our specials and place your orders. We are offering curb side pick up if you would rather not get out of your car. Just let us know when you place your order. Find us on Facebook at Choo Choo BBQ Smokehouse.
Kettle Creek Designs
Advertising to create business with shows/festivals being canceled.
Facebook.com/kettlecreekdesigns
Specializing in handmade wood designs: Flags, maps, prayer boards, trays, vintage signs, and much more! We also have hand poured candles!
This is my job that helps supplement my family's income. I stay busy creating during the week and attending craft shows/festivals on the weekends. Needless to say that with the current situation, all shows have been canceled or postponed so any help in advertising would be greatly appreciated! I am located in Cleveland, TN and offer shipping, but if you are in the Chattanooga area, I will gladly deliver free of charge!
The Cupcake Club and MORE!
WE ARE OPEN! And would love for people to support us through the purchasing gift cards for later and/or placing orders for delivery and Curbside pick up.
https://www.facebook.com/The-Cupcake-Club-1282119488476182/
https://www.instagram.com/thecupcakeclubbiz/
We are open for Retail By Appt. Curbside Pickup (Order ahead) and Delivery within a 45 mile radius of our Cleveland,TN store address. Our hours are 9am-9pm Monday-Friday, 10am-5pm on Saturdays, and 2pm-5pm on Sundays. We are unique in that our production standard is ALWAYS: Gluten Free, Corn Free, Soy Free, Peanut Free, without artificial colors, flavors sweeteners, and/or preservatives. In so doing we are custom creators that serve over 12 different Foodstyles…(VEGAN KETO- nutfree and standard, and SUGAR FREE, to name a few) and we also create based on your unique allergy or systemic health profile. Our Cupcake and Cake menu is over 150 Flavors strong, but what you may not know is that we also offer savory items, herbal fruit refreshers, and limited meals! So far we've been blessed with having most of our supply chains uninterrupted in order ro provide you with CLEAN Food Options! Giftcards are available for purchase at this link
https://squareup.com/gift/BW05GHST9HWN6/order
The Spa Room at Professional Eye Associates
Esthetics; Facials, Chem Peels, Laser Treatments, Micro-Neefling; Obagi & PCA Skincare Products
FB: The Spa Room at Professional Eye Associates
1111 Professional Blvd. Dalton GA
Monday-Friday 9am-5pm
The Mad Priest
The Mad Priest on FB / @madpriestcha on IG
New Hours: 9am-3pm Tues-Sat
Location: 719 Cherry Street
We are still offering to-go options for our full food menu and coffee/espresso beverages. Order online so you just have to stop in and grab your food to-go!
https://themadpriest.mobilebytes.com/
Mad Priest Coffee Roasters on FB / @madpriestcoffee on IG
Hours: 7am-2pm Tues-Sat
Location: 1900 Broad St.
We have all of our coffee/espresso beverages available to-go as well as a large selection of our retail coffee bags. You can also order all our coffee online (free shipping for orders over $50!) madpriestcoffee.com
Fountainhead Taproom
1617 Rossville Ave., just a block south of Main St. on the Southside
Offering growler fills from 60 taps from noon – 6pm daily.
Bring your own growler or buy one from us.
facebook.com/fountainheadtap
@fountainheadtaproom
Woodchip art in wood
Woodchip art in wood
On fb
Eclectic Cottage
We are a new Gift and Monogramming shop (only 4 more than new). We Carry Works by Local Artisans
8115 E. Brainerd Rd Suite 19 (adjacent to Wal-Mart Market Place)
Facebook: Eclectic Cottage
Instagram: Eclecticcottage357
SouthSide Saloon & Bistro
take out lunches and take and bake meals
SouthSide Saloon & Bistro is providing curbside lunch meals for $10 including Soup, sandwich, chips and drink. Also, check our website and social for take and bake options for the entire family. Call ahead orders at (423) 757-4730
https://www.facebook.com/ssbistro11/
southsidesaloonandbistro.com
Mimis Deli Hixson TN
We are open 10:30-3 Mon-Sat
Located on Hixson Pike next to the bread Basket
We are offering call in, take out, and curbside
Phone number is (423)877-8700
Thank you for all the love and support you guys and or customers are showing not just us, but everyone!!!
Bluff View Art District
Customers to purchase gift cards and order takeout/delivery from our restaurants
We are family owned and operated business located in downtown Chattanooga on the bluff overlooking the Tennessee River. Here is our address: 411 EAST 2ND STREET, CHATTANOOGA, TN, 37403
We need customers to call Rembrandt's Coffee House, Tony's Pasta Shop & the Bluff View Bakery to order takeout. Tony's Pasta Shop offers delivery from DinnerDelivered.com
Facebook
@BluffViewArtDistrict
@RembrandtsCoffeeHouse
@BackInnCafe
@TonysPastaShop
Instagram
@bluffviewartdistrict
@rembrandtscoffeehouse
Bluff View Bakery
Open daily from Noon to 5pm for Takeout
Call 423-265-5033 x7 for prepaid orders
Tony's Pasta Shop & Trattoria
Adjusted Hours: Sunday – Thursday 11am – 8pm, Friday & Saturday 11am – 9pm
Call Tony's directly at 423-265-5033 x6 for Takeout and Curbside Pickup
Call Dinner Delivered at 423-634-8899 or Order Online at DinnerDelivered.com for Delivery
Rembrandt's Coffee House
Adjusted Hours: Monday – Friday 7am – 7pm, Saturday 8am – 8pm, Sunday 8am – 7pm
Call Rembrandt's directly at 423-265-5033 x3 for Takeout and Curbside Pickup
Back Inn Café – Closed until further notice.
We have our menus listed on our website www.bluffviewartdistrict.com as well. Please let me know if you need any additional info and thank you for your support!
Stack Southern Bistro
Cleveland's premiere great burger joint in Downtown Cleveland on 1st Street, Open for Take out, offering Curbside Service, Monday – Saturday 12-8. Delivery service is available through our partners: Dinner Delivered, FYBU, and Chatt2Go!
ChattaBrew Tour
gift cards are available online, booking private tours for this summer and fall
chattabrewtour.com
facebook.com/chattabrewtour
instagram.com/chattabrewtour
Puckett's Chattanooga
We're doing a gift card sale right now, and 20% of the proceeds will go toward a staff relief fund for employees temporarily laid off due to current circumstances. Get yours today! https://linktr.ee/amarshallhospitality.com
Also, you can directly donate to the fund through PayPal (paypal.me/AMHStaffFunds) or Venmo (@AMarshall-Hospitality-StaffFund).
Red Clay Farm
facebook: Red Clay Farm in Cleveland, TN
Pre-order certified organic produce, milled grains, micro-greens and pick up at Main St Market on Wed afternoons 4 p.m.- 6 p.m. or Sundays at Collegedale at 2 p.m.
Email questions: rshaffer1959@gmail.com
Piece-A-Cake Bakery
we are still open for business, we are answering phones and making goodies, we r more than happy to take orders ,AND we have no problem bringing your sweets to your car …. thanks for supporting us… and THANK YOU SUNNY 92 for doing this….we obviously play you in our shoppe.
9298 Apison Pike, Collegedale TN. next to the First Tennessee Bank
during this time we are open 9 – 5 mon – fri.
see us on FB, PieceacakeCdale.com and Instagrahm @ pieceacakebakeryt
Fork and Spoon
Located at 260 Broad St NW across from the Broad Street Church. Open for to go orders lunch 11am to 3pm and on select days for family to go dinners. We are fresh farm to table local vendors home made soups, sandwiches, creative entrees, and a fully customizable salad bar. Follow us on Facebook for our daily menu and updates. Order online on our Facebook page.
ACT Business Machines
We have 50 years of experience integrating and servicing office technology in the workplace. Your business has unique needs. We have unique solutions to make your business great.
Chattanooga Electronic Services
repair consumer electronics tvs audio 410 chickamauga ave rossville ga 30741 chatronix.com 8 to 5 monday-friday sat 8 to 12
Federal Bake Shop
We're a family owned local bakery operating in Hixson since the 1970's. We make all kinds of goodies that are always moist and bakery fresh! Try our thumbprint cookies or signature almond-flavored white cake with buttercream icing. We're open Tuesdays through Saturdays 8:30 am to 6 pm at 1966 Northpoint Blvd. That's behind O'Charley's on Hixson Pike and beside the Goodwill. We're offering curbside service during this health crisis. Please call in your order at 423-870-2255, and check out our new website at www.federalbakeshop.com to make an online order.
Humane Educational Society Boutique & Thrift
– The public donates household goods to us, we turn that into food, housing, medical care, and love for the animals at Humane Educational Society.
– Username is 'hesthrift' on Facebook, Poshmark, and eBay. Started posting items online for local pickup and shipping.
– Hours, for now, are 10am-6pm Monday through Saturday
– 4784 Highway 58 Chattanooga
– Customers can let us know what other types of items they'd like to have available online
The Chef's Restaurant
We are located in Whitwell, Tn. We are offering takeout , curbside, and delivery . We are open Dailey from 10-8. We love you guys and listen to you all day long , every day . Thank you so much !
Southside Salon and SPA
our salon will be closing on Wednesday due to closing of all non essential business closing We will re open as soon as city allows us to re open
Countryside cafe
We are located at 8223 Mahan gap road in ooltewah. We are open from 11 to 8. We are on Facebook so look us. We have delicious country cooking and right now we are doing curbside pickup and delivery! We offer free delivery up to 10 miles from us with a $25 order! So call your order in today!!
STADIUM-Burgers, BBQ and Wings
Locals refer to us as "The Stadium". In business since 2013, we offer slow smoked pork, brisket and chicken options as well as a great selection of burgers and the best wings ever. STADIUM-Burgers, BBQ and Wings has been voted Readers Choice each year since opening and is very proud to be part of the Cleveland community. Although the COVID-19 pandemic is presenting us a fair share of challenges and, while we have suspended breakfast, we remain opened from 11am to 8pm for drive thru, take out or even curb side service. Try our Family Feast!! Gift Cards are available and We Cater! Find us at Stadiumbbq.com, on Facebook and Instagram or call 790-0002 to order ahead.
El Meson Restaurante Mexicano
Hamilton Place and Hixson Locations open Sun thru Thursday 11am-10pm, Friday and Saturday 11am-10pm @elmesonchatt elmesonchattanooga.com
Jason's Deli
For General Public, we are open from 10 am to 10 pm with pick up, curbside, delivery, and togo with a streamlined menu. To further serve our local businesses we are offering our boxed lunches at a special discounted price.
Each box contains a sandwich., chips, pickle, cookie, and cutlery kit with condiments.
We have priced them at $5.00 a box plus tax.
They are the perfect solution for this epidemic. Each box is individual and closed, so you don't have to worry about how many people have touched the food inside, as well as the peace of mind from getting it from a store where food safety is top of mind, always.
If there is anything else I can provide for you please let me know through email or whatever is easiest to contact me through.
Mindy B's Deli
Grab a sandwich, take home dinner plates, order catering or support our Front Line Meals initiative. Ofering online ordering for carry out or curbside pick up. Delivery available through Dinner Delivered.
Open Mon-Fri 10AM – 3PM
828 Georgia Ave.
423-521-7932
Www.mindybsdeli.com
Mindy B's Deli on Facebook, Twitter & Instagram
Cloud 9 Cafe and Cakery
Web- cloud9cafeandcakery.com
fb– cloud9 + cakery
APP – Cloud 9 Cafe and Desserts
Address – 5600 Brainerd Road Food Court #8
Eastgate Town Center
Chattanooga TN. 37411
Phone – 423-888-1785
PetQuest Spa and Hotel
Located 7206 Lee Highway Offering Dog Boarding, Day Care and Grooming. We are open from 7am to 7pm Monday to Friday and 8am to 5pm on Saturdays Closed on Sunday's www.petquest.pet and 423-498-2700
We are offering PetTaxi for your pet to come in and play for the day in our day care and Boarding. If you are a first responder or Health Care Working all services are at half Price at this time. All Boarding and Day Care so your pet exercises while you save lives Give us a call
Nutrition World
nstagram: @nutritionworldchattanooga
Nutrition World: @nutritionw
nutritionw.com
6201 Lee Hwy
Chattanooga, TN 37421
9 AM- 6PM, Monday- Saturday (adjusted hours)
Offering local and nationwide delivery, curbside pick up.
Bumper To Bumper Golf Cart Repair & Sales
423-305-9820
"We Come To You" We are a mobile golf cart repair service.
We can come to your home or business to take care of all your golf cart needs. So you don't have to leave you house.
We are located at 15449 Dayton Pike
Sale Creek, TN 37373
www.bumpertobumpergolfcartrepair.com
Firehouse Subs
Takeout, curbside pickup, online ordering, catering. Grubhub, postmates, uber eats, door dash delivery. We will get the food to you!!
FirehouseSubs.com
All of our locations are open from 10:30am TIL 8:00pm daily.
Locations:
East Brainerd Rd@Lee Highway-Chattanooga
Gunbarrel Rd-Chattanooga
Ringgold Rd-East Ridge
Dayton Blvd-Red Bank
Hwy 153-Hixson
Old Lee Hwy-Ooltewah
Battlefield Parkway-Fort Oglethorpe
Allied Eye
Allied Eye is available/open to treat eye emergencies, eye injuries, and urgent cases during COVID-19. We are also selling gift certificates for our in-house Optical Shop at a discounted rate.
Facebook: www.facebook.com/AlliedEye/
Instagram: @alliedopticalshopchatt
Location: 7405 Shallowford Road, Suite #420, Chattanooga, TN 37421
Phone: (423) 855-8522
Business Hours:
Monday: 8:00am-5:00pm
Tuesday: 8:00am-5:00pm
Wednesday: 8:00am-5:00pm
Thursday: 8:00am-5:00pm
Friday: Closed
The Cupcake Club Inc.
We're Open with Curbside Pick Up and Nationwide Delivery Options. We also have Gift Cards available for purchase for later use. We offer an interactive party option when you order for a birthday, anniversary, or other special occasion. We need people to support ust by sharing our services with friends and family near and far, liking our social media pages, and ordering
Our physical address is:
3575 Adkisson Dr. NW
SUITE 1060
Cleveland, TN 37312
Our Facebook page is Www.facebook.com/thecupcakeclubbiz
Our Facebook page for CLEAN Foodstyle Savory Meals is Www.facebook.com/Flavor4Livin
Our Instagram handle is @thecupcakeclubbiz
Here's the 411:
In an effort to serve you in excellence throughout the current health crisis, we have extended our RBA (Retail By Appointment) hours, expanded our Curbside Delivery Service, and made Delivery now available!
WE'RE OPEN EVERYDAY to serve via our NEW, but familiar RBA (Retail By Appt.) Curbside service, as well as DELIVERY. In addition to The Ooltewah Farmer's Market, open every Thursday from 3pm-5pm.
HOURS of AVAILABILITY for retail by appt. service are 9am-9pm, 10am-5pm Saturday, and still 2pm-5pm on Sundays.
Delivery Days are Monday-Friday. While weekends are Curbside Pick Up exclusive at this time…it never hurts to ask!
We deliver up to a 45 mile radius from our store. This will consist of home delivery and pick up location options, which we are in the process of outlining for the various regions.
Fresh Market
Whole Foods
Food City in Ooltewah
And we are working to firm up spaces in Hixson (we formerly met at Earthfare) and East Ridge
Delivery Costs will be between $5-$15 depending on location.
Up to 8 miles from the shop-:$5
Between 9 – 20 miles from the shop- $10
Over 20 miles, no more than 45 miles from the shop- $15
Every delivery order of $20 or more will receive a $5 giftcard valid on their next purchase.
RHA Health Service
We are Hiring!! Direct Support Professionals to assist with individuals diagnosed with Intellectual Disabilities.
2237 Olan Mills Dr
CHattanooga, TN
423.296.8995
Open Interviews. M-F, 9a-4pm.
Bluegrass Grill
55 East Main St#101 Chattanooga RN 37408.
We are serving take out of the entire menu which is available on line at Bluegrassgrillchattanooga.com. we have added made to order Quiche for $16 using any of the omelet ingredients. Pesto, Bacon, Jalapeno bacon, Ham, veggies, cheeses like a Build Your Own Pizza. We also are selling quarts of our house made soups. And Take and bake Cinnamon rolls and white bread. During this time it is important to feed the senses and wonderful smells can do wonders for the spirit. there is nothing like fresh baked bread!
Our hours are 6:30 to 2 Tuesday thru Friday and 6:30 to1 on Saturday. Thank you for supporting us a family owned and operated Local business.
Sing It or Wing It
We're trying to "keep the music playing" at Sing It or Wing It by delivering alcohol and food to your home, or you can pick it up curbside. We have great daily happy hour specials! Check out our menu at singitorwingitchattanooga.com, Facebook, Yelp and many other social media outlets. We're open this Friday between 4:00 and 8:00 pm, and Saturday from 2:00 until 10:00 pm. We hope you give us a call to help support local businesses during this devastating time. 423-757-WING (9464) ext#1 #siwistrong
Bizzy B Cleaning
Webpage Bizzy B Cleaning, Athens Tennessee, Monday-Saturday 10-6p…cleaning; residential, office and small business…disinfecting/sanitizing for Covid-19
Erika's FurBabies Pet Service
https://www.facebook.com/erikasfurbabiespetsitting/
I am located in the East Brainerd area. The services I offer are:
In home pet sitting
Dog walking
Boarding
Pet taxi
Tootsies hair and nails
We are a local hair salon in fort oglethorpe, ga. Located at 1422 battlefield Parkway. Open Tuesday thru Saturday. We offer a variety of hair services from haircuts, color, highlights, perms, eyebrow waxing and nails.
We have restricted ourselves to 1-1 appointments and implemented extra Sanitation procedures as well as limited to 10 people at one time in the salon to help reduce any risk of contamination. Amy Gunnoe is the owner and has had the salon open for over 30 years.
The Barkmore Pet Hotel And Daycare
Instagram: @thebarkmore
Facebook: @BarkMorePets
7331 Shallowford Rd.
Hours: 7:00am-7:30pm Monday through Friday.
Vascular Institute of Chattanooga
VIC provides vascular care and extremity wound care needs for patients. Urgent surgical procedures and ultrasounds are currently being provided. Telehealth appointments can be scheduled for nonurgent needs.
2358 Lifestyle Way #100, Chattanooga, TN 37421
4625 North Lee Highway, Cleveland, TN 37312
101 Crye Leike Dr, Fort Oglethorpe, GA
M-F 8 am – 5 pm
Facebook/Twitter @VIChattanooga
Instagram @VICVascular
ShipleyPhoto / FiveFiveSixCreative
We do advertising, visual marketing, videos, graphic design and photography. Reach-out if we can help. – Bill ​https://www.facebook.com/ShipleyPhoto/videos/530171881035916/
K&S Consignment Store
I have only been open since mid February and this happens. We are a consignment store for crafters. It's basically a indoor craft show. We also have a small section that has consigned clothing. We are located at 1428 Battlefield pkwy across from pals car wash and enterprise car rental. In the battlewood plaza. We are closed Sunday and Monday. Open 10-4 Tuesday-Saturday. We will be doing online auctions and sales to help my vendors and offer curbside pick up shipping or delivery for a small fee. Prices range from $1.00 – $200.00 on items. 99% of them are handmade. I have local artist with some gorgeous paintings and some very talented crafters.
Royal Flush Plumbing
Www.plumbchattanooga.com
Facebook: Royal Flush Plumbing King of The Crapper
We handle any plumbing & septic work- from installing a toilet to backed up drains & more! We are 24/7 emergency servicing & also we do FREE ESTIMATES during regular business hours!
66234 Perimeter Dr Suite E101
Chattanooga, TN 37415
423 933 3390
Hours – Monday- Friday ..8:00am-5:00pm (business hours)
7 days a week 24/7 emergency services!
H & H Flooring, LLC
We're open Mon – Thur from 9-6
Fridays 9-4
Saturdays 9-12
hhflooringllc.com
Tasty Donuts
Facebook.com/Tasty Donuts, IG-tastydonutschatt, thetastydonuts.com
East Brainerd (Jenkins@East Brainerd Road) Drive Thru open, lots of selection and custom creations available each day.
Ooltewah/Cambridge Square offering curbside service currently.
Both shops currently operating from 7am-7pm, Monday-Saturday and Sunday 7am-noon.
Eyear Optical
Monday-Saturday from 9 AM-6 PM. Huge selection of eyeglasses, sunglasses, repairs, order contacts, and eye exams. Hiring!
Sleepyhead Coffee
@sleepyheadchatt on FB & IG. We're open Monday-Friday 8am-3pm and Saturday 9am-2pm for mobile ordering through the Cloosiv app. Located in the James Building at 735 Broad St in Downtown Chattanooga. Items are placed in pickup station outside our door or delivered curbside. Coffee and vegan pastries.
The Rustic House
Facebook and Instagram: @therustichouse
We are online at www.shoprustichouse.com. We are a local women owned small business started right here in Chattanooga. We make luxury soy candles. All of our candles are made here locally in small batches. Right now we are doing a promotion for 20% off and free shipping with code STAYHOME20.
Art Creations
We are taking orders via email, social media and phone orders for curbside pickup on Monday, Wednesday and Friday mornings.
www.art-creations.com
@artcreationschattanooga for Facebook and Instagram
We sell art supplies for adults and kids (especially kits during this time). We also sell custom framing.
We are doing phone, email and social media orders for curbside pickup or shipping on Monday, Wednesday and Friday mornings from 9-10 am.
At Home Healthcare of East Tennessee
At Home Healthcare, an established healthcare agency, is looking for Caregivers and CNA's (Certified Nursing Assistant) to become part of our caregiving team. We need committed, caring and compassionate Caregivers and CNA's who understand the importance of meeting the needs of clients while helping them maintain a high quality of life. The Caregiver/Certified Nursing Assistant will interact directly with patients, assisting with personal care, accompanying patients to local doctor appointments, helping maintain a clean home environment, and assisting with various daily living needs. Our Caregivers and CNA's have a reputation for being cheerful and receptive as they administer care to our clients, and we are seeking someone who would be a great fit with our team.
You can find us online at www.athomehealthtn.com or on Facebook @athomehealtheasttn. Our office is located at 1447 Vance Rd. Suite 101 Chattanooga, TN 37421. The office is open Monday thru Friday 8:00am to 4:30pm but you contact us anytime over the phone.
Countryside Cafe
Best Country food drive thru, curb side and now delivered to your home
Countrysidecafe.net to check our daily specials (11:00 & 4:00)
(423)344-8646 – 344-togo to place order for pick up or delivery
Onlinecountrysidecafe.net to place an order for pick up or delivery
Hours Mon-Sat 11-8 pm, Sun 11-2 pm.
Our staff is providing our own delivery to ensure safe, and quick turn-around time!
LaFayette Physical Therapy
We are following strict CDC guidelines and striving to promote wellness in our community!
Facebook @Lafayette Physical Therapy
Call us Today to find out how we can help you!
(706)-638-5983
Center for Mindful Living
Center for Mindful Living on instagram and Facebook. Located at 400 East Main Street, Suite 150, Chattanooga, TN 37408 but we
WaterWorx Pools
Phone
(423) 505-7383
Email
waterworxpools@gmail.com
Are you Hiring
Yes
G & L Services Heating and Cooling
We are open 24/7. Give us a call today at (423)-242-8257, or through our website https://www.glservicesinc.net/
Phone
(423) 242-8257
Email
glservicesinc@yahoo.com
Are you Hiring
NO
Elea Blake Cosmetics Studio
Phone
(423) 266-6222
Email
eleablakemarketing@gmail.com
Are you Hiring
No
MERRY MAIDS
OPEN FOR BUSINESS
Business Information (Social Media Handles, Location, Business Hours)
HOUSE CLEANING,1507 MAXWELL RD, CHATTANOOGA,TN OPEN M-F 8 TO 5 PM
Phone
(423) 899-2062
Email
williamrbowers@bellsouth.net
Are you Hiring
YES
NM Hair and Beauty Salon
FB Nm Hair Salon
Phone
(706) 508-2444
Email
Noemi2006@msn.com
Are you Hiring
No
AFC Urgent Care
Business Information (Social Media Handles, Location, Business Hours)
AFC Urgent Care Cleveland, Ooltewah, Gunbarrel, Hixson and Athens are OPEN and ready to serve you! We have stepped up our protocols to ensure our clinic's safety with pre-screening tents. We have also rolled out Telemedicine where you can speak with a local doctor from the safety and comfort of your own home. Book now at afcurgentcareTN.com
Phone
(423) 476-5990
Email
rdavis@afcurgentcare.com
Are you Hiring
No
Hitson Cabinets
Virtual design consultation, new showroom opening May 1 and priority services for tornado victims
Business Information (Social Media Handles, Location, Business Hours)
@HitCab facebook
hitsoncabinetsinc instagram
1452 Cross Street Fort Oglethorpe and soon to be 1740 Gunbarrel Road
Monday-Saturday and Gunbarrel location will be open for tornado victims only Sunday evenings
We are offering a virtual design consultation for customers at our website hitcab.com as well as priority services for tornado victims. We do offer financing with as little as 0% interest, and 10% off orders placed in April.
Phone
(706) 866-7007
Action Rental
Business Information (Social Media Handles, Location, Hours)
We are open Monday-Friday 7:30-5:00. Offering sanitized equipment and we are available to order over the phone and pick up outside.
Email
actionrentaltn@gmail.com
Phone
(423) 894-0644
Are you hiring
No
Massage Envy
Curbside pickup for Mother's Day gift cards and skincare
Massage Envy locations at Hamilton Place Mall, in the Northshore on Frazier Avenue and in Hixson next to Best Buy are offering curbside pick-up on gift cards and skincare products. We say thank you to our members for their continued support, and we thank mom who taught us to wash our hands and that if we focus on the good, the good gets better.
Phone
(423) 877-3000
Email
brooke.goodyear@massageenvy.com
Are you Hiring
yes
S & S Creations
We can put your logo on anything, we think in ink and keep you in stitches!
Business Information (Social Media Handles, Location, Business Hours)
https://www.sandscreations.biz/
https://www.facebook.com/sassyemb
9am-5pm
Chattanooga
Phone
(423) 332-4266
Email
info@sandscreations.biz
Are you Hiring
No
Southern Pro Kennel
@southernprokennel
Located 7 miles from downtown Chattanooga in Flintstone, GA.
We offer boarding and training for all medium to large breeds. Training ranges from basic obedience to gundog/hunt test training.
Phone
(423) 605-3354
Email
Haley@southernprokennel.com
Are you Hiring
No
Scenic City Solar
We are the areas only approved installer of the new state of the art Generac PWRcell battery system, Tesla certified and provide residential and commercial energy consulting.
Phone
(243) 600-9500
Email
info@sceniccitysolar.com
Are you Hiring
No
AMS Medical Supply
Open Tuesday- Friday 10 am to 6 pm, Saturday 10 am to 2 pm. Facebook AMS MEDICAL SUPPLY & CBD, website amsmedicalsupplyandcbd.com. We are open for business with extra sanitizing procedures and social distancing. We provide individually hand sanitizers for use in our store. We have curbside carry out and offer home delivery and shipping.
Phone
(678) 374-7999
Email
charris@apalacheemed.com
Are you Hiring
No
Mills Steel Erection, Inc.
Commercial and Residencial Steel Construction
Business Hours M-F 8a-5p
Family owned and operated. Doing business since 1993.
Phone
(706) 965-6734
Email
millssteel@catt.com
Are you Hiring
Yes, CDL drivers, ironworkers, and general laborers
Read 20
Read with Read 20 at Read20.org
For read alouds visit FaceBook at Read20.org and Read 20 Chattanooga on YouTube
Phone
(423) 227-4320
Email
sklee@hamiltontn.gov
Are you Hiring
No
Rollin' Stones and Gems
Www.rollinstonesandgems.etsy.com
Www.facebook.com/rollinstonesgems
Instagram: @rollinstonesandgems
Location/hours: Local pottery, online store. Shop anytime anywhere.
Phone
(423) 240-6819
Email
Rollinstonesandgems@gmail.com
Are you Hiring
Not currently