Jelly Roll's Underwear Is Disposable When He's On The Road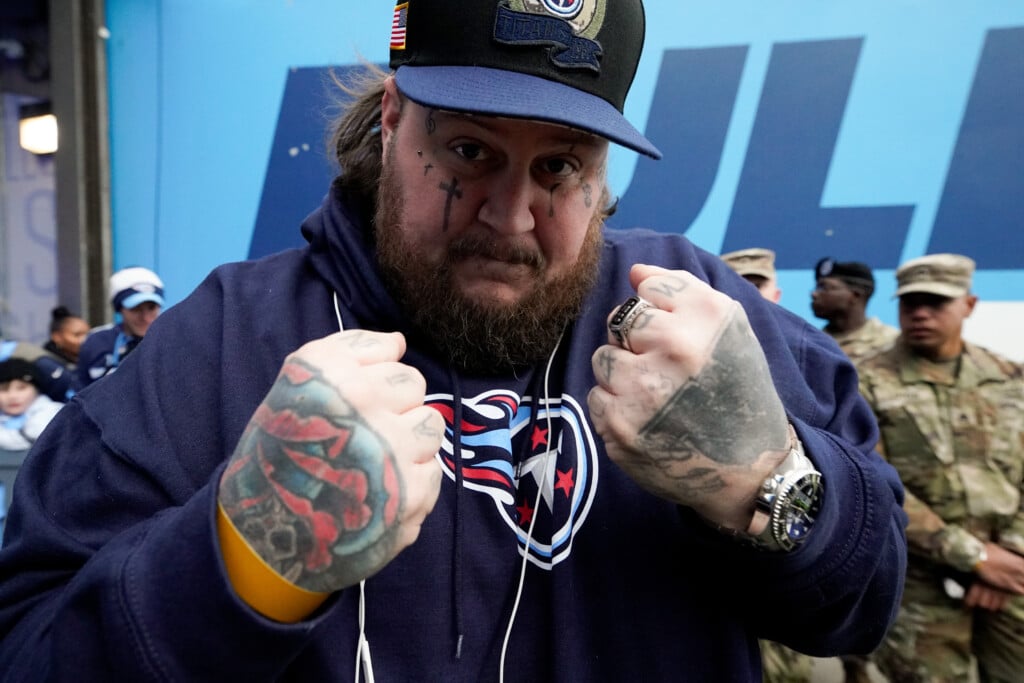 Chattanooga, TN – The Pulse:
After taking his new album Whitsitt Chapel to the Top 5 of Billboard's general, country and rock charts Jelly Roll is about to hit the road.
The singer/rapper kicks off his Backroad Baptism Tour on Friday (July 28th) in Southaven, Miss. and will spend the next 11 weeks playing 44 shows across the U.S. Jelly Roll told us what we should expect from his shows,
He continued,
Jelly Roll (real name Jason DeFord, also said that his preparations for the tour have gone well beyond rehearsals:
Whitsitt Chapel's success has made the Backroad Baptism Tour one of the year's most anticipated treks. The album was released on June 2nd and debuted at No. 3 on the Billboard 200, No. 3 on the Country albums chart and No. 1 on the Rock albums chart. It's also spawned the hit "Need a Favor," which was No. 1 on Billboard's Mainstream Rock and Hot Rock & Alternative Songs charts and No. 3 on the Hot Country Songs and Country Airplay charts.
Jelly Roll's current single, "Save Me" featuring Lainey Wilson, is currently climbing the charts. Whitsitt Chapel also features guest appearances from Brantley Gilbert, Struggle Jennings and Yelawolf.
The Backroad Baptism Tour is currently slated to wrap up October 14th in Tampa, Fla.