Van Halen's 'OU812' Turns 35!!!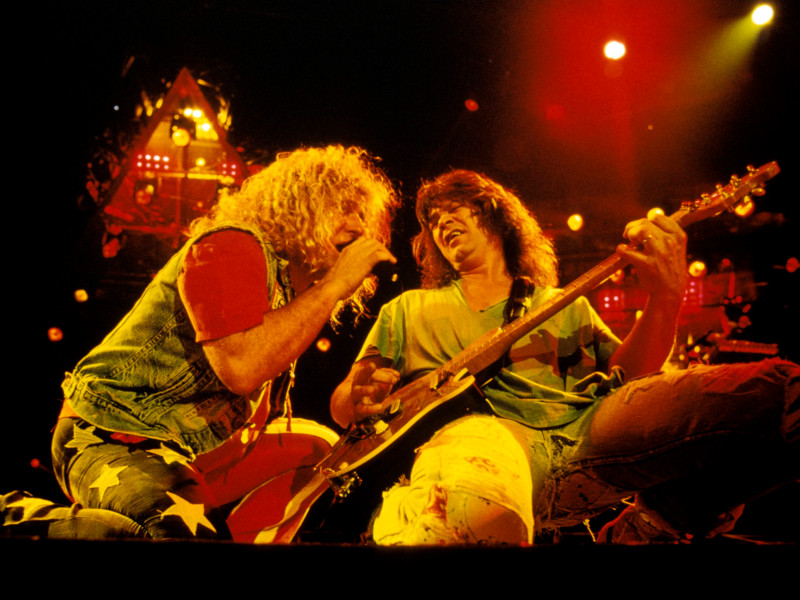 It was 35 years ago this Saturday (May 20th, 1988) that Van Halen released its eighth album — and second with Sammy Hagar — the four-week chart-topper, OU812.
The set featured four Top 40 singles on the Billboard Hot 100, the Top Five "When It's Love" (#1 Mainstream Rock Tracks), "Black And Blue" (#34), "Finish What Ya Started (#13; #2 Mainstream Rock Tracks), and "Feels So Good" (#35). To date, OU812 has sold over four million copies in the U.S. alone.
While promoting OU812 the late, great Eddie Van Halen and Sammy Hagar spoke frankly about what the other offered up to the band: "(Eddie Van Halen): This guy has such a range, I mean, he can sing anything. Y'know, it all just opens up a whole new dimension. (Sammy Hagar): We all inspire each other, seriously. Y'know, the same with me — I've never been with musicians that played like this, and so I start sayin', 'Wo! I can do this now' — or somethin' that's been inside that you could never quite — an idea you couldn't quite get out because you don't bring a certain idea to a band that people can't understand or play. We have fun. (Eddie Van Halen): I'll tell ya, it's the most fun. . . It's the most fun situation I've ever been in, in my life. I laugh more with these guys than anybody. And I'm not joking — it's a gas."