Travis Barker Recovering From Surgery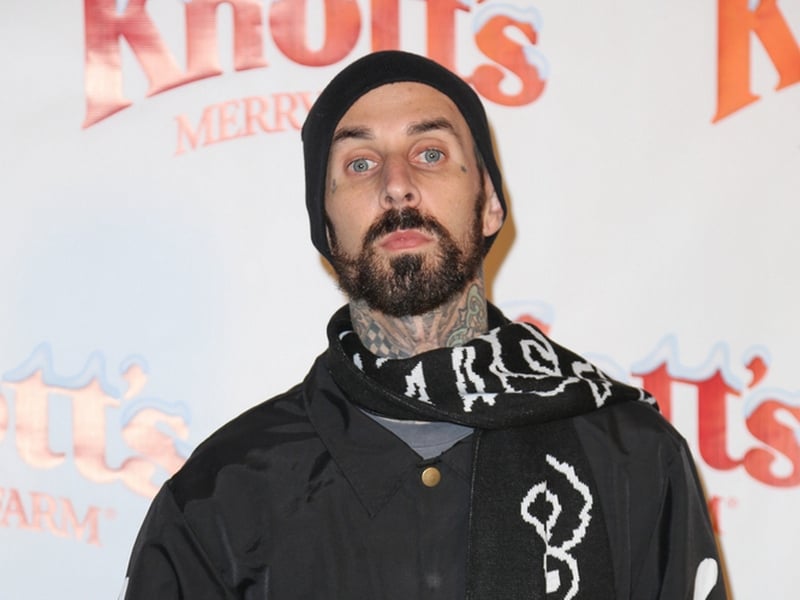 On Friday (March 3), Travis Barker updated fans on social media following surgery on his broken ring finger.
Along with a slideshow of pictures from a hospital bed, he wrote: "It was a hard decision to make but ultimately I couldn't continue to play the drums without it." The drummer said his finger would have dislocated again without the operation for his torn ligament.
On Saturday evening, he posted a video of himself and wife Kourtney Kardashian sharing a night out. He had his hand and arm wrapped in gauze, but seemed to be feeling great.
Blink-182 postponed their world tour after Barker's injury, which happened during rehearsals last month. He originally tried to continue and then injured it again a couple of weeks later.
Blink's global trek was set to start in Latin America next week, but has now been pushed back until Barker fully recuperates.
TL;DR:
Travis Barker updated fans on social media following surgery on his broken ring finger.

Along with a slideshow of pictures from a hospital bed, he wrote: "It was a hard decision to make but ultimately I couldn't continue to play the drums without it."