Tiffany Haddish, Jerry Seinfeld, Jimmy Fallon + More!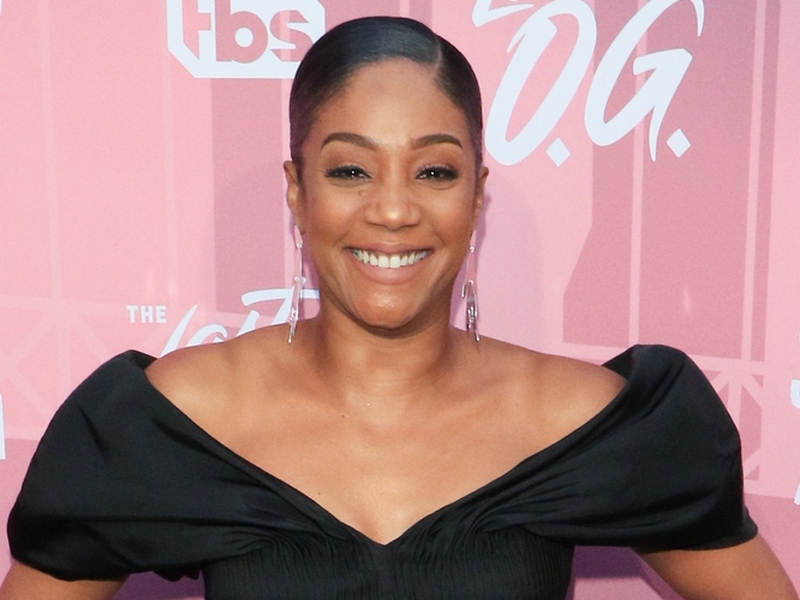 TIFFANY HADDISH SAYS SHE DIDN'T RECEIVE 'A DIME' FOR HER FIRST MOVIE ROLE: Tiffany Haddish opened up to The Associated Press in a recent interview about not being paid for her first movie role. "My very first movie I ever did that I was the star in, I was homeless while I was shooting that movie," she said. "They were supposed to pay me $1,200 to do the movie. I wasn't in the union. It was non union film so there was nothing I could do about it. They never paid me. They never paid me a dime. The producers gave me 10 DVDs and said, 'Sell those. Good luck.' I never saw the movie." The Haunted Mansion actress added, "Then 'Girls Trip' comes out in 2017. That movie is all over BET, VH1…this network, this streaming. It's everywhere, that movie! I don't get a dime. It's the second worst movie I was ever in. Not a penny."
JERRY SEINFELD COMMENTS ON 'ROLLING STONE' REPORT ABOUT JIMMY FALLON'S 'TOXIC WORKPLACE:' In the recent Rolling Stone report about Jimmy Fallon's "toxic workplace" on The Tonight Show, two employees say they witnessed Fallon berate a staff member who was holding cue cards while Jerry Seinfeld appeared on the show. "It was very awkward, and Jerry Seinfeld was like, 'You should apologize to him,' almost trying to make it a joke," one of the employees said. In response to this, Seinfeld told Variety in a statement, "This is so stupid. I remember this moment quite well … I teased Jimmy about a flub, and we all had a fun laugh about how rarely Jimmy is thrown off. It was not uncomfortable at all. Jimmy and I still occasionally recall it and laugh. Idiotic twisting of events."
'HAUNTED MANSION' GETS RELEASE DATE: Deadline reports that Haunted Mansion will be available to stream on Disney+ just in time for spooky season. The film is scheduled to be released on the platform on October 4th.
CHECK OUT THE TEASER TRAILER FOR 'MONARCH: LEGACY OF MONSTERS:' On Friday (September 8th), Apple TV+ released the first teaser trailer for Monarch: Legacy of Monsters, starring Kurt Russell and his son, Wyatt Russell. The pair will be playing the same character at different ages. According to Variety, the series follows two siblings as they discover a secret organization called Monarch and "a world of monsters," including Godzilla. The series will premiere on the streaming platform on November 17th.