'The Marvels,' Margot Robbit, Chris Harrison + More!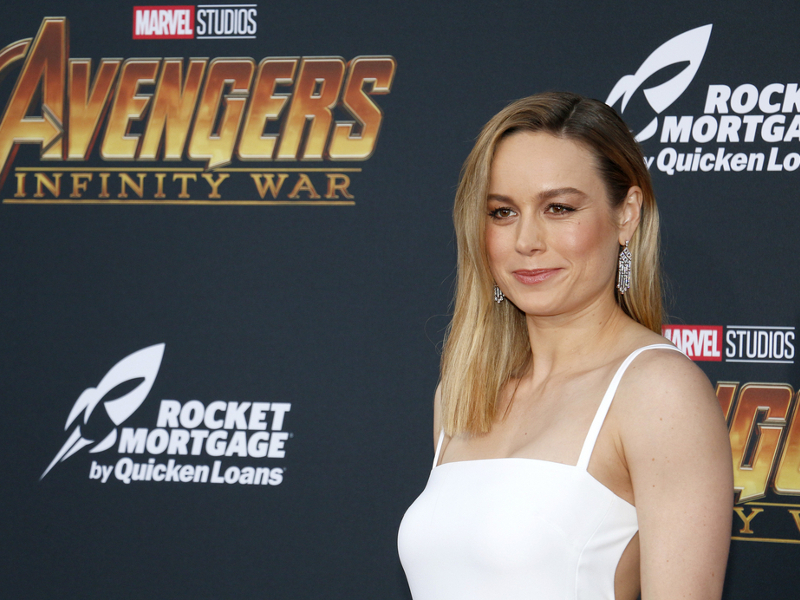 WATCH THE TRAILER FOR 'THE MARVELS:' Deadline reports that the first trailer for The Marvels dropped on Tuesday (April 11th). Brie Larson reprises her role as Captain Marvel in the film, joined by Teyonah Parris, Iman Vellani, Samuel L. Jackson, and more. On Good Morning America Tuesday (April 11th), Larson said, "The first one was the origin story of who she is. Now it's digging into some of the complexities. That there is much more to her than that, that there are parts that are not so great about her. That we can see a hero as being a person that doesn't make every right decision all the time." The film is expected to reach theaters on November 10th.
MARGOT ROBBIE THOUGHT 'BARBIE' MOVIE WOULD 'NEVER SEE THE LIGHT OF DAY:' According to Variety, Margot Robbie spoke with BAFTA recently about the first time she read the script for the forthcoming Barbie movie. "The first time I read the 'Barbie' script, my reaction was, 'Ah! This is so good. What a shame it will never see the light of day because they are never going to let us make this movie,'" she said. "But they did."
CHRIS HARRISON CALLS 'BACHELOR' CREATOR A 'NARCISSIST' FOLLOWING HIS EXIT AS HOST: Former Bachelor host Chris Harrison isn't biting his tongue when it comes to the show's creator, Mike Fleiss. On Sunday's (April 9th) episode of The Most Dramatic Podcast Ever, The Real Housewives of Orange County star Meghan King asked Harrison if there were any narcissists involved in the franchise. "The creator of the show was — severely," Harrison said. "One of the toughest things about narcissism is you will never, I don't want to say never, but very rarely, will that person ever recognize that about themselves." He added, "I was talking to one therapist about narcissism and she said, 'I'm just warning you that next to a homicidal maniac, narcissism is the toughest thing to treat.' That to have someone self-realize and actually fix that is next to impossible. It just rarely happens."
CHECK OUT THE TRAILER FOR 'THE MOTHER:' According to The Hollywood Reporter, Netflix released the trailer for The Mother on Tuesday (April 11th). Jennifer Lopez stars in the movie as a former assassin who is trying to protect her daughter. "I'm a killer. And I'm also mother," Lopez says in the action-packed trailer. The film is expected to hit the streaming platform on May 12th.