Sammy Hagar Promises More Van Halen Tunes In The Circle's Shows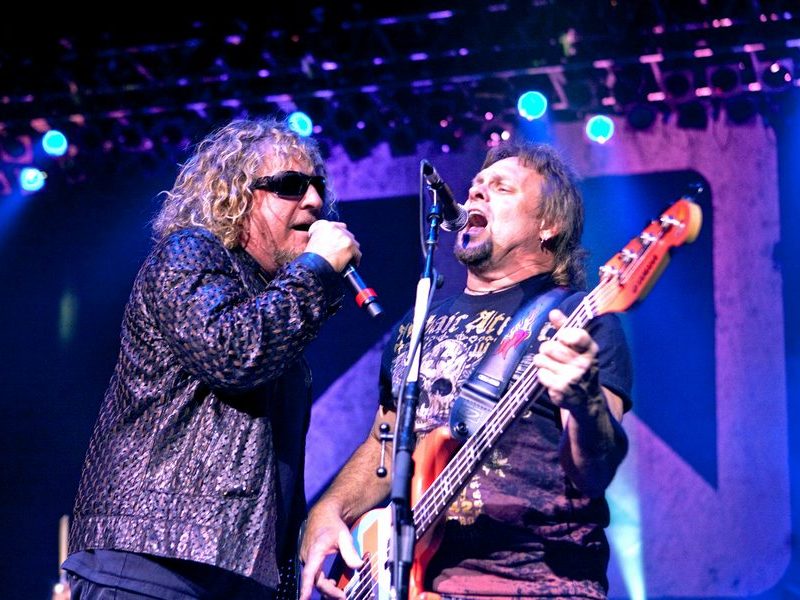 Sammy Hagar promises more songs from Van Halen in his upcoming shows with the Circle. The band, features Van Halen bandmate Michael Anthony on bass, drummer Jason Bonham, and guitarist Vic Johnson.
The band has just announced a pair of upcoming Nevada shows — July 14th in Lake Tahoe at Harvey's amphitheater and on July 15th at Pearl at the Palms in Las Vegas.
While chatting with The Las Vegas Review-Journal, Hagar spoke about he and Michael Anthony doing more to salute their shared musical legacy: "Michael and I will feature what we call, 'The Other Half,' with a lot more Van Halen, even a few early songs. We debuted this band in Cabo at my birthday bash, years ago, and it makes all the sense in the world that there is no one out there supporting the Van Halen catalog, which has some of the greatest rock songs ever written."
Sammy Hagar remains humbled by Van Halen's incredible output during his tenure. Just prior to Van Halen's 2007 Rock Hall induction, Hagar spoke candidly about the band's accomplishments: "No matter what happens at this thing, the end result is Van Halen's legacy will always be great. Every time you hear one of them songs. . . y'know, something stupid could happen there, the whole world could laugh at us, and we could, y'know, make a joke out of this whole thing by accident — hopefully not, but if that happened, the next time you hear a Van Halen song, it's gonna have no bearing. You're gonna go, 'That's great music.'"
No too long ago, while Eddie Van Halen was still alive, Michael Anthony told us that was ambivalent about playing early-Van Halen songs in concert even though he still felt like he had "ownership" of the old songs: "Part ownership, anyway. I was part of it. Y'know, that's kind of one of the reasons why I've never wanted to like actually put a (solo) thing together and go out and play like that. I know (David Lee) Roth did it for quite some time. But y'know, to me, I mean, that's basically, that's Van Halen's stuff, and it's best left to Van Halen doing it."