Robert Blake, Quinta Brunson, Priyanka Chopra + More!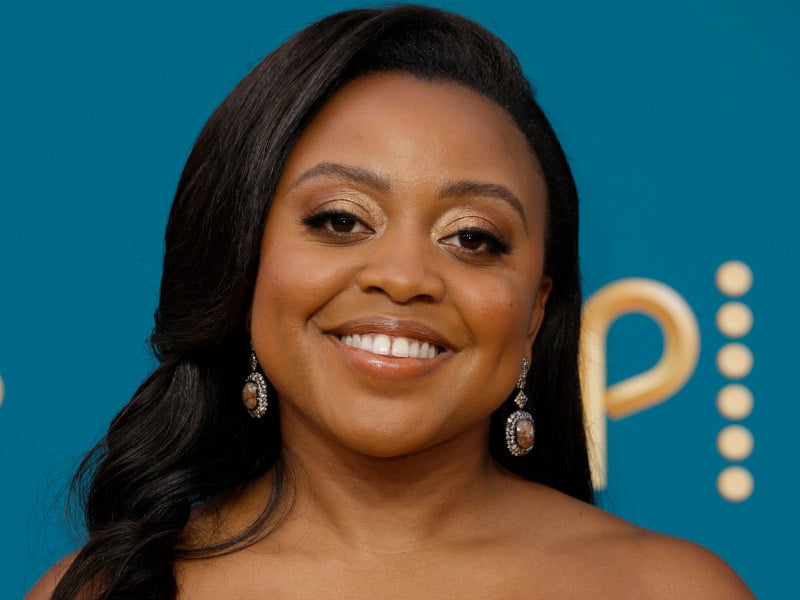 ROBERT BLAKE DIES AT 89: According to Entertainment Tonight, Baretta actor Robert Blake, who was tried and acquitted for the murder of his wife in the early aughts, has died at the age of 89. His cause of death was heart disease. Blake began acting as a child in Our Gang, and his career spanned over 60 years. He earned an Emmy for his role as Detective Tony Baretta in 1975. He also starred in films such as 1967's In Cold Blood, 1995's Money Train, and 1997's Lost Highway. He is survived by his three children: Noah, Delinah, and Rose.
QUINTA BRUNSON IS SCHEDULED TO HOST STRIKE-THREATENED 'SATURDAY NIGHT LIVE' SHOW: Deadline reports that Quinta Brunson is set to host the April 1st episode of Saturday Night Live, with musical guest Lil Yachty. This particular show is under threat of a strike by approximately 20 post-production editors, represented by the Motion Picture Editors Guild. With talks ongoing, NBC said it aims to resolve the issue by the end of the month.
'CITADEL' MARKS 'THE FIRST TIME IN 22 YEARS' PRIYANKA CHOPRA HAS HAD 'PAY PARITY' WITH A MALE COSTAR: According to Deadline, Priyanka Chopra sat down with the head of MGM Studios Friday (March 10th) at South by Southwest. Chopra shared that her forthcoming series Citadel marks the first time she's been paid the same amount as a male costar. "I've been working in the entertainment industry for 22 years. I have done about 70-plus features, and two TV shows," she said. "When I did Citadel, I had pay parity with my male actor for the first time in 22 years."
PODCASTER SAYS SHE IS 'TROUBLED BY THE CLOSE SIMILARITIES' BETWEEN HER PODCAST AND 'WELCOME TO CHIPPENDALES:' Dr. Natalia Mehlman Petrzela, an associate history professor at The New School, told The New York Post that she believes material from her Welcome to Your Fantasy podcast was used in the creation of Hulu's Welcome to Chippendales. Petrzela told the outlet she is "troubled by the close similarities" between the two projects. "From story structure to certain characters and plot details to the almost identical title, which understandably led many to believe, mistakenly, that I was involved in the creation of the television adaptation," she said. Additionally, Petrzela told The New York Times recently that a producer with Pineapple Street Studios had previously emailed Kumail Nanjiani and his wife, Emily V. Gordon, to see if they would be interested in adapting the podcast for television. "Kumail and I listened to the podcast and it's such a fun story, but unfortunately I don't think it's the right project for us to write," Gordon reportedly replied via email. "As much as we love watching crime stories, I don't know if that's a strength that we have as a writing duo. It didn't spark an immediate take in our brains."