Rachael Ray, Sylvester Stallone, Seth Rogen + More!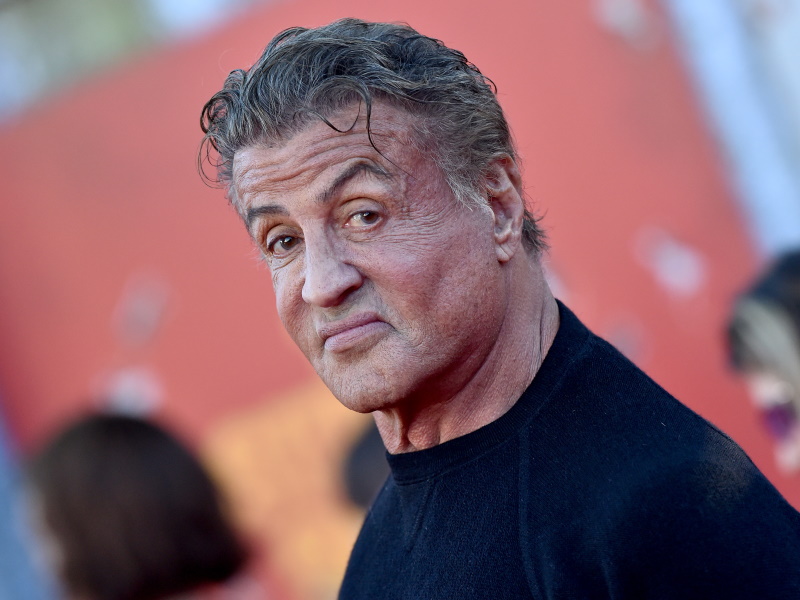 'THE RACHAEL RAY SHOW' TO END WITH 17TH SEASON: Rachael Ray is ready to say goodbye to her talk show The Rachael Ray Show after 17 seasons on air. "In my more than 20 plus years in television I have had 17 wonderful seasons working in daytime television with Rachael," she told Deadline in a statement. "However I've made the decision that it's time for me to move on to the next exciting chapter in my broadcast career." Ray added, "My passions have evolved from the talk show format production and syndication model to a platform unencumbered by the traditional rules of distribution… That is why I am looking forward to putting all my energies into my recently announced production arm, Free Food Studios."
SYLVESTER STALLONE ADDRESSES ROCKY BALBOA'S ABSENCE FROM 'CREED III:' Sylvester Stallone told The Hollywood Reporter why his character, Rocky Balboa, is missing from Creed III. "That's a regretful situation because I know what it could have been," Stallone said, explaining that he didn't agree with the film's creative direction. "It was taken in a direction that is quite different than I would've taken it. It's a different philosophy — Irwin Winkler's and Michael B. Jordan's. I wish them well, but I'm much more of a sentimentalist. I like my heroes getting beat up, but I just don't want them going into that dark space. I just feel people have enough darkness."
SETH ROGEN ANNOUNCES VOICE CAST FOR 'TEENAGE MUTANT NINJA TURTLES: MUTANT MAYHEM:' At the Nickelodeon Kids' Choice Awards Saturday (March 4th), Seth Rogen announced who voices the characters in the forthcoming film Teenage Mutant Ninja Turtles: Mutant Mayhem. Entertainment Tonight reports that Micah Abbey, Shamon Brown Jr., Nicolas Cantu, and Brady Noon will voice the four ninja turtles, while Rogen will voice the warthog Bebop. Other big name cast members include John Cena, Jackie Chan, Maya Rudolph, Ice Cube, and Paul Rudd.
EMMA STONE SLAPPED WILLEM DAFOE 20 TIMES ON THE SET OF 'AND:' Emma Stone told The New York Times recently that Willem Dafoe asked her to slap him 20 times on the set of the movie And so that it would look more believable while filming. "There's this instinct to perform that many actors have — the 'Look at me, look at me!' kind of performer," Stone said about Dafoe. "He's the opposite of that."