Paparazzi Images Put Cara Delevingne On The Path To Sobriety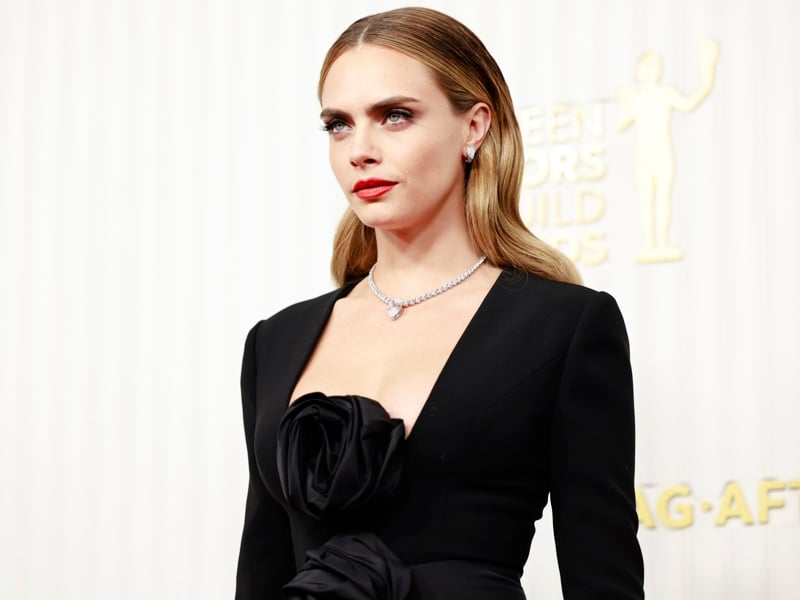 Cara Delevingne revealed to Vogue that unflattering paparazzi images helped put her on the path to sobriety.
She told the outlet that photos of her looking disheveled and acting erratic following her trip to Burning Man last September were a wakeup call. The model said, "I hadn't slept. I was not OK. It's heartbreaking because I thought I was having fun, but at some point it was like, OK, I don't look well. You know, sometimes you need a reality check, so in a way those pictures were something to be grateful for."
For the interview, conducted in late January, Delevingne confessed that she was four months sober after going to rehab last year. She credits her recovery to a 12-step program.
The Suicide Squad star revealed, "Before I was always into the quick fix of healing, going to a weeklong retreat or to a course for trauma, say, and that helped for a minute, but it didn't ever really get to the nitty-gritty, the deeper stuff. This time I realized that 12-step treatment was the best thing, and it was about not being ashamed of that. The community made a huge difference. The opposite of addiction is connection, and I really found that in 12-step."