Millie Bobby Brown And Jake Bongiovi Are Engaged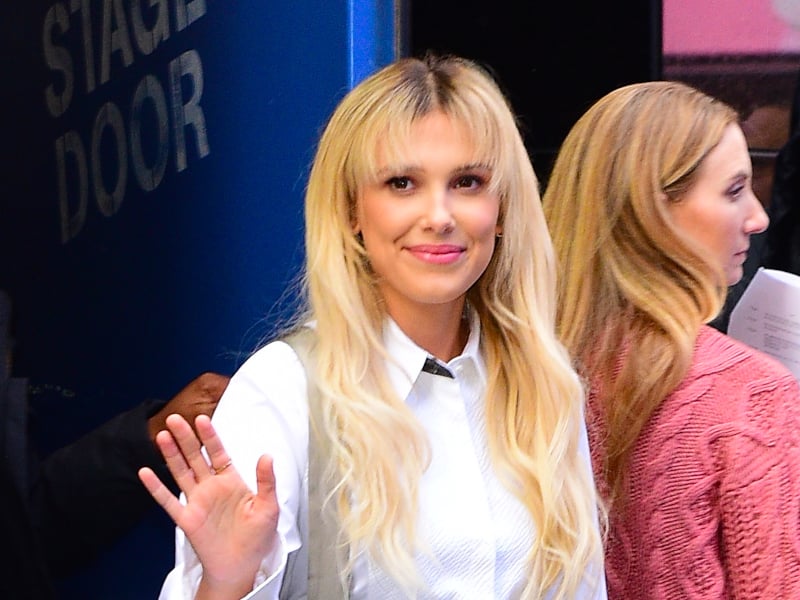 Millie Bobby Brown took to Instagram on Tuesday (April 11th) to share the news that she and Jake Bongiovi are engaged!
The Stranger Things star posted a black-and-white photo of the couple smiling together, while a diamond ring could be seen on her left hand. "I've loved you three summers now, honey, I want 'em all," she wrote. Meanwhile, Bongiovi captioned a similar post with, "Forever."
Brown and Bongiovi first sparked romance rumors in 2021 and made their red-carpet debut in March of 2022. Many people have congratulated the couple, but others have expressed concern—considering the fact that Brown is only 19 years old. According to Buzzfeed, "She's 19" was even trending on Twitter Tuesday (April 11th).
"She's 19. You do you sis but I was a mess at 19. Getting married would have been at the bottom of my list at that point," one person wrote. Another commented, "This is cute but she's 19, she hasn't had three summers as an adult."
Others stood up for the Enola Holmes actress. "'she's too young' 'they're gonna divorce in two months' JUST LEAVE MILLIE BOBBY BROWN ALONE!! LET HER LIVE!!!" one person Tweeted.