Mick Mars Claims Motley Crue Fake Plays Live Concerts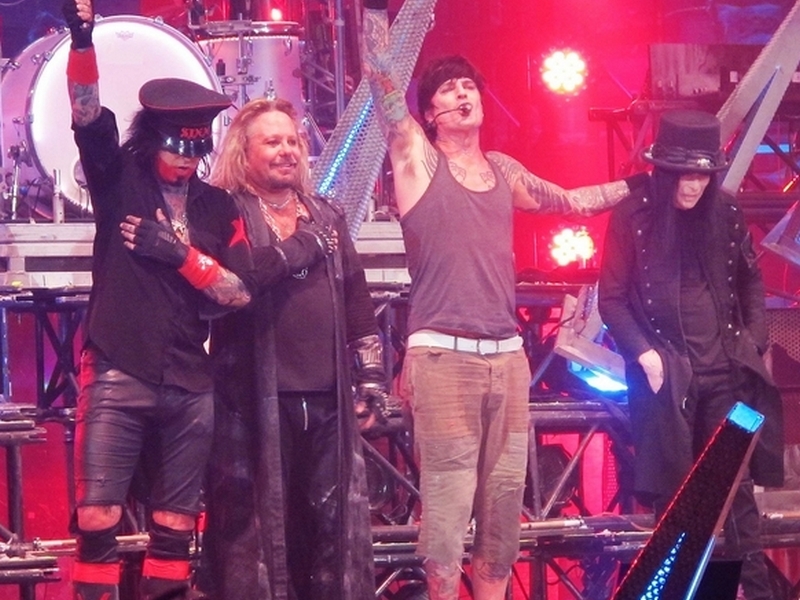 Guitarist Mick Mars has claimed that Motley Crue fake plays live during concerts. According to Deadline, in a lawsuit filed earlier this week, Mars claimed that Nikki Sixx, Vince Neil and Tommy Lee have been fake playing and pre recorded some of their vocals for the tour.
Mars is requesting that seven corporate entities associated with Motley Crue hand over records related to their business dealings following a 2022 dispute stemming from Mars notifying the band that he'd be retiring from touring due to a medical condition. Mars claims the band subsequently attempted to oust him altogether and diminish future earnings he claims he's entitled to.
Ed McPherson said in a statement, "It is beyond sad that, after 41 years together, a band would try to throw out a member who is unable to tour anymore because he has a debilitating disease. Mick has been pushed around for far too long in this band, and we are not going to let that continue."
Sasha Frid, attorney for Motley Crue told CNN in a statement that Mars' lawsuit is "unfortunate and completely off-base," and that Mars, and the other members of Mötley Crüe, signed a 2008 agreement that "in no event shall any resigning shareholder be entitled to receive any monies attributable to live performances (i.e., tours)."
Frid's statement continued to say that after Mars publicly resigned from Mötley Crüe, "the band offered Mick a generous compensation package to honor his career with the band" despite "the fact that the band did not owe Mick anything."
The band also addressed allegations that they performed some songs to pre-recorded tracks while on tour. Frid said in a statement, "Mötley Crüe always performs its songs live but during the last tour Mick struggled to remember chords, played the wrong songs and made constant mistakes which led to his departure from the band."
Frid later said, "After the last tour, Mick publicly resigned from Mötley Crüe. Despite the fact that the band did not owe Mick anything — and with Mick owing the band millions in advances that he did not pay back — the band offered Mick a generous compensation package to honor his career with the band. Manipulated by his manager and lawyer, Mick refused and chose to file this ugly public lawsuit."