Michaela Jae Rodriguez, J.K. Rowling, Pedro Pascal + More!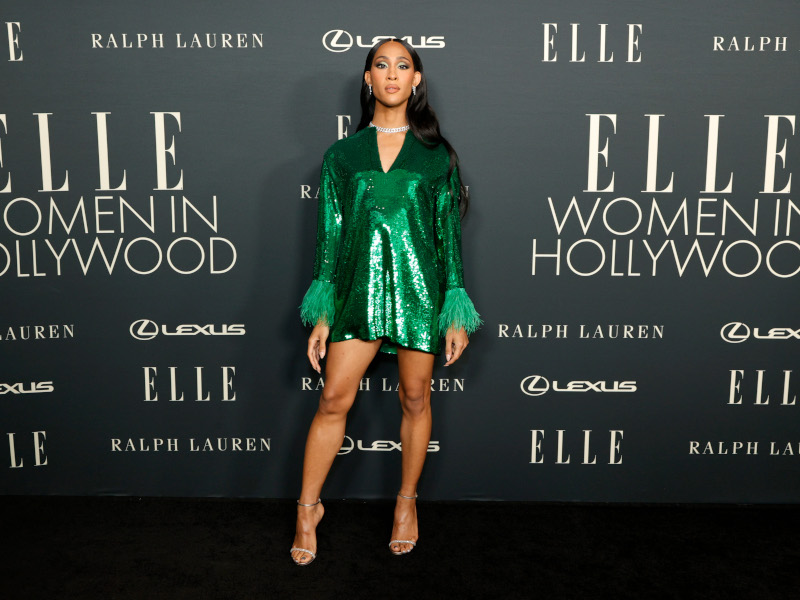 MICHAELA JAE RODRIGUEZ ADDRESSES J.K. ROWLING'S TRANSPHOBIC COMMENTS: In a recent interview with Variety, Pose actress Michaela Jae Rodriguez addressed the controversy surrounding J.K. Rowling's transphobic comments. "Some of the stuff that she says really doesn't faze me so much. I'm not here for it. I will always remain a trans woman," she told the outlet. "I will always call myself a trans woman. I will always refer to other biological women as cis women, in a non-derogatory way. But I'm a strong girl. I'm a strong woman. I was raised by a strong Black woman, which J.K. Rowling was not. I would love to have a conversation with her."
STARS WISH PEDRO PASCAL A HAPPY BIRTHDAY: On Sunday (April 3rd), Bella Ramsey and Amy Sedaris took to Instagram to celebrate Pedro Pascal's 48th birthday. "Happy P-Day," Ramsey wrote, alongside a collection of photos featuring her The Last of Us costar. Sedaris wrote, "Happy Birthday @pascalispunk My @themandalorian friend. We need an international Pedro Day because everyone loves Pedro. Fun Facts: Pedro is so magnetic so enticing so sweet so funny so loyal He is an instant family member when you meet him. He's a puppy dog just so darn lovable."
TOMMY LEE'S WIFE BRITTANY FURLAN COMMENTS ON RELATIONSHIP WITH PAMELA ANDERSON: Following the release of the Netflix documentary Pamela: A Love Story, Tommy Lee's wife, Brittany Furlan, and Pamela Anderson were rumored to be feuding. This was sparked in part due to a TikTok that Furlan shared and later deleted. However, Furlan dispelled the rumors while talking to TMZ recently. "We're all good. We want happiness, we want everyone to be friends," she said.
LINDSAY LOHAN CELEBRATES FIRST WEDDING ANNIVERSARY WITH BADER SHAMMAS: Lindsay Lohan and Bader Shammas are celebrating their first year of marriage as they expect their first child together. On Monday (April 3rd), the Freaky Friday actress shared a sweet photo of the couple to Instagram. "April 3, 2023 … 1 year today … Happy Anniversary," she wrote, adding heart emojis.