Michael J. Fox, 'Vanderpump Rules,' Kendall Jenner + More!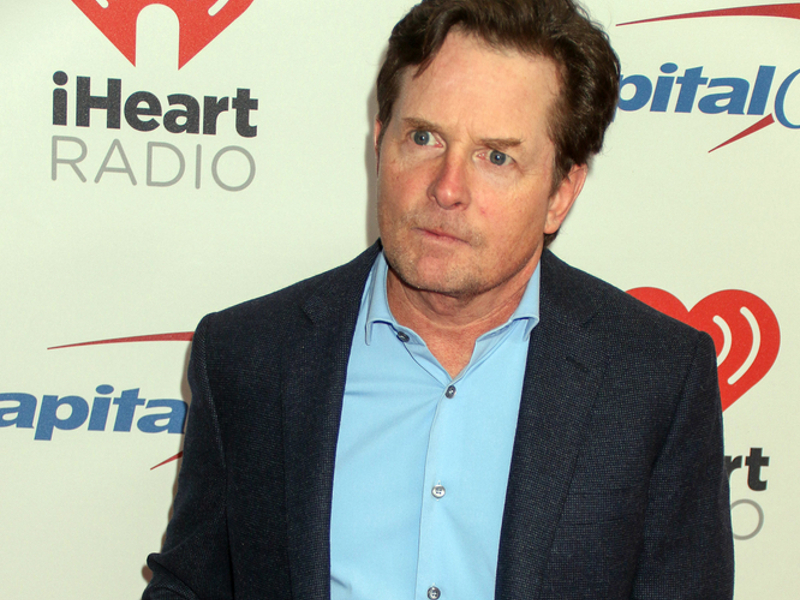 MICHAEL J. FOX SAYS HIS BATTLE WITH PARKINSON'S DISEASE IS 'GETTING TOUGHER:' Michael J. Fox opened up to CBS about living with Parkinson's disease for "30+ years" in a recent interview. The Back to the Future actor said it's getting "tougher" living with the disease. "I had spinal surgery. I had a tumor on my spine. And it was benign, but it messed up my walking," he said. "And then started to break stuff. Broke this arm, and I broke this arm, I broke this elbow. I broke my face. I broke my hand." The Teen Wolf star explained that falling "is a big killer with Parkinson's." He added, "It's falling and aspirating food and getting pneumonia. All these subtle ways that gets ya'. You don't die from Parkinson's; you die with Parkinson's. I'm not gonna be 80. I'm not gonna be 80."
'VANDERPUMP RULES' STARS ATTEND WHITE HOUSE CORRESPONDENTS' DINNER: The Scandoval drama has made its way to the White House. According to Page Six, Vanderpump Rules fans were surprised to see Ariana Madix, Lala Kent, and Lisa Vanderpump at the White House Correspondents' Dinner on Saturday night (April 29th). Roy Wood Jr., the comedian who hosted the event, even made a joke about Tom Sandoval cheating on Madix. "The untouchable Tucker Carlson is out of a job, but to Tucker's staff, I want you to know that I know what you're feeling," Wood Jr. said. "I work at 'The Daily Show,' so I too have been blindsided by the sudden departure of the host of a fake news program. Tucker got caught up. Got caught up like that dude from 'Vanderpump Rules.'"
KENDALL JENNER AND BAD BUNNY HAVE DINNER DATE AT CARBONE IN NEW YORK CITY: E! News reports that rumored couple Kendall Jenner and Bad Bunny were spotted on the streets of New York City Saturday night (April 29th). The pair were photographed leaving the Italian restaurant Carbone together before getting into an SUV. The Kardashians star was wearing a black, see-through top for the outing.
TOM HANKS AND RITA WILSON CELEBRATE 35 YEARS OF MARRIAGE: Tom Hanks and Rita Wilson are celebrating their long-lasting relationship. On Sunday (April 30th), the Runaway Bride actress shared a photo of the Cast Away actor looking at her and holding a cake that reads, "Happy Anniversary" to Instagram. Wilson captioned the post, "35 years of marriage. April 30 1988. Love is everything."
DAVID ARQUETTE SAYS HE FOUND COURTENEY COX'S SUCCESS TO BE 'DIFFICULT' EARLY ON IN THEIR MARRIAGE: On a recent episode of Andy Cohen Live, David Arquette detailed how he learned to deal with his "ego" while he was married with Courteney Cox in the 1990s. The Scream actor said he "absolutely" felt inferior when Cox became highly successful on Friends. "It's difficult, I mean in terms of, like, I have some of the traditional male things where I want to, like, provide and pick up the check and, you know, be the breadwinner," he said. "In the acting world, in general, you're always going on this roller coaster of popularity and not able to get a job. So it's like this weird thing. And then, when you're comparing yourself to someone who's at the top of the television iconic world, it's kind of hard to put yourself there." The Never Been Kissed actor added that building up his self-esteem helped him work through "some of the pain and trauma that I had so that I could open up and own sort of what makes me happy, what my needs are, where my boundaries are."