Marilyn Manson's Lawsuit Against Evan Rachel Wood Mostly Dismissed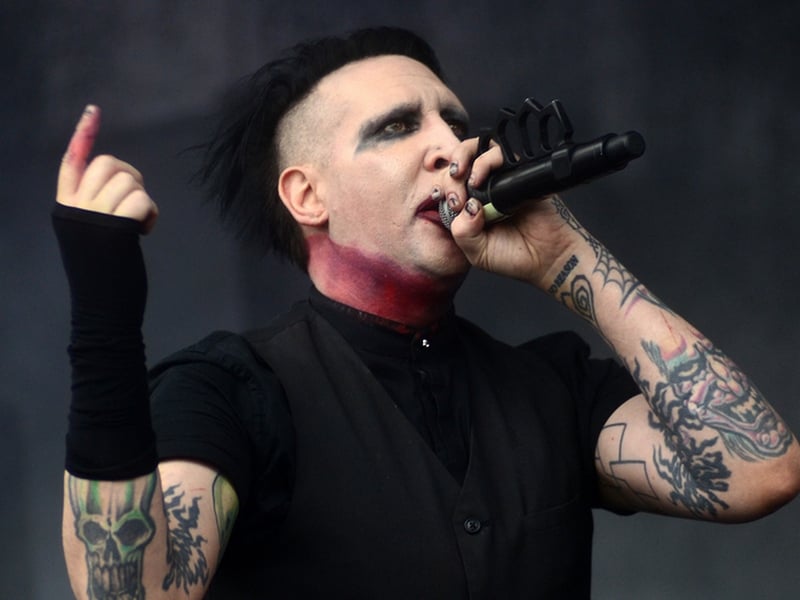 A Los Angeles judge has dismissed most of Marilyn Manson's defamation lawsuit against Evan Rachael Wood, including claims that Wood "recruited, coordinated, and pressured" women to make false statements about the musician using a checklist and a script, and claims that the actor forged a letter from the FBI.
According to Stereogum, the judge cited California's anti-SLAPP statute in the ruling, a law that protects individuals' freedom of speech.
Judge Teresa Beaudet ruled, "Based on the foregoing, the Court does not find that Plaintiff has demonstrated a probability of prevailing on his IIED infliction of emotional distress claim based on Wood 'recruiting, coordinating, and pressuring multiple women to make false accusations against Warner and to be part of their film project.'" The case will go forward with the remaining allegations not struck down by the judge.
Wood's attorney Michael Kump said in a statement, "We are very pleased with the Court's ruling, which affirms and protects Evan's exercise of her fundamental First Amendment rights. As the Court correctly found, Plaintiff failed to show that his claims against her have even minimal merit."
Manson's attorney Howard King called the ruling "disappointing but not unexpected" and cited the fact that the court would not admit a sworn declaration from former plaintiff Ashley Smithline, who recanted her allegations against Manson in February.
King added, "The failure to admit this critical evidence, along with the Court's decision to not consider Ms. Gore's iPad, the contents of which demonstrated how she and Ms. Wood crafted a forged FBI letter, will be the subject of an immediate appeal to the California Court of Appeal."
Back in 2021, Wood accused Manson of grooming and abuse af.