Mammoth WVH Drops First Video From Second Album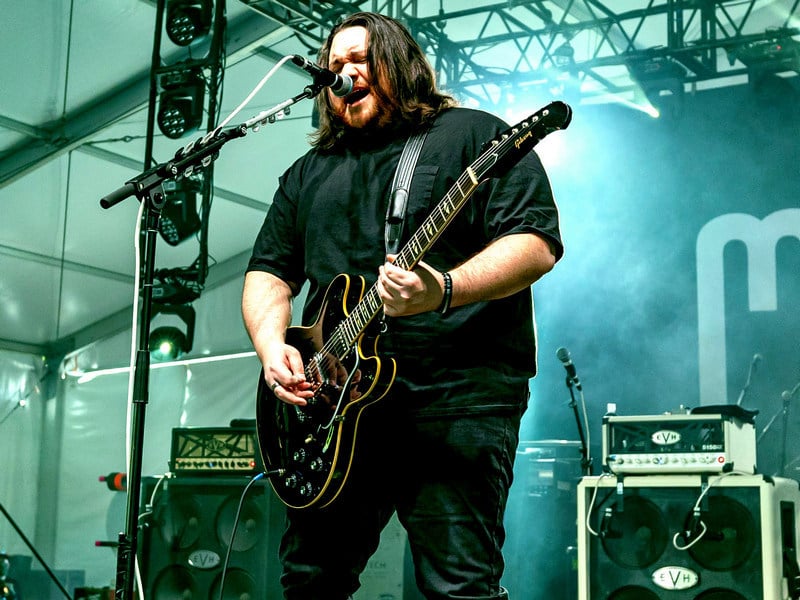 Wolfgang Van Halen's Mammoth WVH has just released the video for "Another Celebration At The End Of The World" — a teaser for the band's second album, Mammoth 2, which drops on August 4th. Rolling Stone reported the video picks off where the clips from the first album left off, and features Van Halen firing his band — which is made up of him on all the other instruments — before substituting the touring lineup for the performance of the song.
Van Halen said in a statement: "I knew that I wanted the new album to contain elements of what people heard on the debut, but also giving me a chance to branch out a bit. 'Another Celebration At The End Of The World' is definitely a song that showcases what people can expect from the new album. It is a high-energy rocker with some fun guitar moments on it. I also pushed myself vocally and it is a song I can't wait to get out and play live. I can see it being a fixture in our live set moving forward."
Wolfgang told us a while back that his dad, the late, great Eddie Van Halen, was always a source of advice and inspiration to him: "He definitely has some quirky lines he gives me that definitely help me out, like, in terms of playing music, 'If you ever make a mistake, do it twice so the audience thinks you meant to do it' (laughs)."
Mammoth WVH performs tonight (March 23rd) at Seattle's Paramount Theatre.