Liv Hewson, 'The Little Mermaid,' Pedro Pascal + More!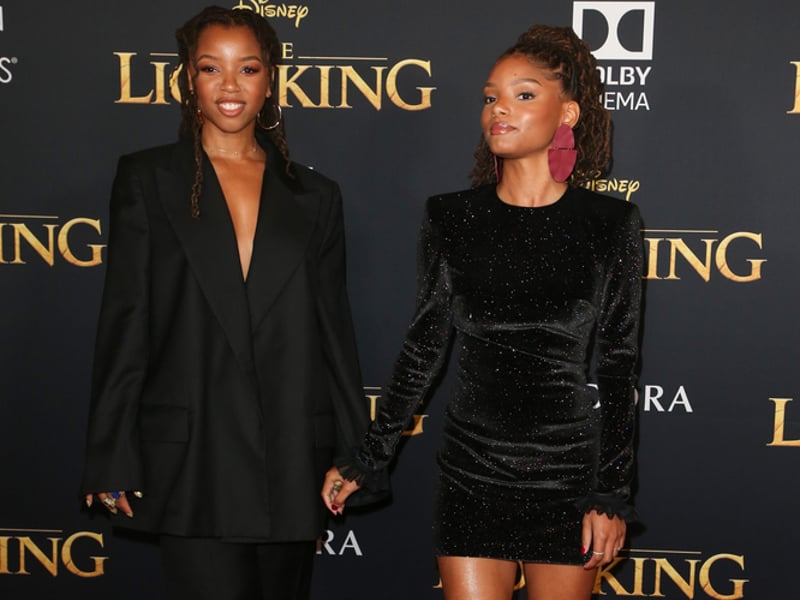 LIV HEWSON SAYS 'THERE'S NO SPACE FOR ME' IN EMMY CATEGORIES: According to Variety, Yellowjackets star Liv Hewson, who is nonbinary, has decided to forego submitting themselves to this year's Primetime Emmy Awards due to gendered categories. "There's not a place for me in the acting categories," Hewson said. "It would be inaccurate for me to submit myself as an actress. It neither makes sense for me to be lumped in with the boys. It's quite straightforward and not that loaded. I can't submit myself for this because there's no space for me."
'THE LITTLE MERMAID' FANS CRITICIZE LIVE-ACTION FLOUNDER: On Wednesday (April 26th), Disney released new character posters and a new teaser for the live-action remake of The Little Mermaid. While people are undoubtedly excited about the forthcoming film, some fans can't get over the new Flounder. According to The New York Post, Twitter users commented on how "skinny" the live-action Flounder is, comparing him to Steve Buscemi and joking that they put him on Ozempic.
CHECK OUT THE TRAILER FOR 'STRANGE WAY OF LIFE:' According to Variety, Sony Pictures released the trailer for the short film Strange Way of Life on Wednesday (April 26th), starring Pedro Pascal and Ethan Hawke as cowboys who are also lovers. The outlet reports that the director of the film, Pedro Almodóvar, turned down the opportunity to direct Brokeback Mountain nearly two decades ago due to creative concerns. "This is a queer western in the sense that there are two men, and they love each other, and they behave in that situation in an opposite way," Almodóvar said on a recent episode of the Dua Lipa: At Your Service podcast. "What I can tell you about the film is that it has a lot of the elements of the Western. It has the gunslinger. It has the ranch. It has the sheriff. But what it has that most Westerns don't have is the kind of dialogue that I don't think a Western film has ever captured between two men. And now I think I'm telling you too much."
'CHEER' COACH MONICA ALDAMA IS ACCUSED OF COVERING UP SEXUAL ASSAULT: People reports that a Navarro College cheerleader filed a lawsuit Wednesday (April 26th) claiming she was sexually assaulted by another person on the team—and that Cheer coach Monica Aldama, along with others at the college, urged her to keep it quiet. The plaintiff also alleges that Aldama offered to advance her cheerleading career if she didn't report the assault. "I am heartbroken by the false allegations made against me," Aldama said in a statement. "I would never remain silent, or ask any student to remain silent, if I were aware that any sexual misconduct occurred in the Cheer program."