Joe Perry Dropping Star-Studded Solo Set Next Month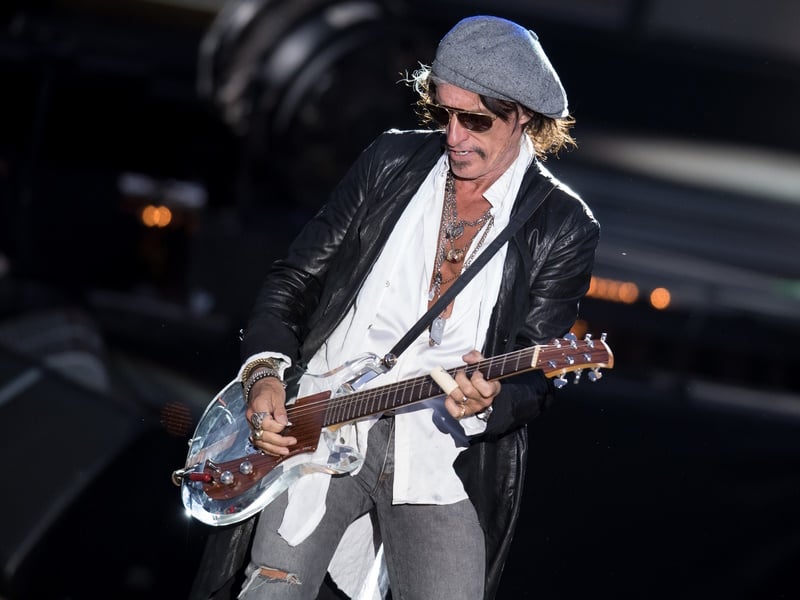 On May 26th, Aerosmith's Joe Perry will release a revamped version of his last solo album, Sweetzerland Manifesto — now renamed Sweetzerland Manifesto MKII. Ultimate Classic Rock reported the collection features alternate versions of the tracks from the original 2018 set along with newly recorded material.
The Joe Perry Project, featuring Gary Cherone on lead vocals, kicks off a six-show East Copast and Midwest run on Saturday night (April 15th) at Mashantucket, Connecticut at Foxwoods Casino Resort.
Sweetzerland Manifesto MKII includes a cover of Barry McGuire's 1965 chart-topper, "Eve Of Destruction" and features such high profile guests on the album are the Who's Zak Starkey and Johnny Depp on drums, bass by Stone Temple Pilots' Robert DeLeo with vocals by Joe Perry, Gary Cherone, Chris Robinson, Terry Reid, David Johansen, and Cheap Trick's Robin Zander. Out now is the album's lead single, "Fortunate One," featuring Chris Robinson and Robert DeLeo.
I n the official announcemnet for the new album, Joe Perry said, "We had so many songs and with everything going on with the (Hollywood) Vampires, Aerosmith, Covid, not touring and touring, this music kept riding along for me. It was like the engine of a train that wasn't going to stop. I'd wanted to put these songs out, and the idea of adding them to a vinyl release or 'Deluxe Version' turned into doing MKII. I tend to think in terms of albums. The first one had a vibe, and MKII is a little more rocked out. I almost prefer it. It's one of those records I can play from front to back live."
Joe Perry told us that he always fools around with a few covers to open himself up to the songwriting process: "To get inspired to go down and write, I would go down and cover some of my favorite old rock songs or blues songs. So I'd go down and do, like, 'Little Red Rooster' — y'know, sing it, play it, and do the whole exercise and, and finish a song. And then the next day, I would write something new."