Jeremy Renner, Katie Holmes, Jana Kramer + More!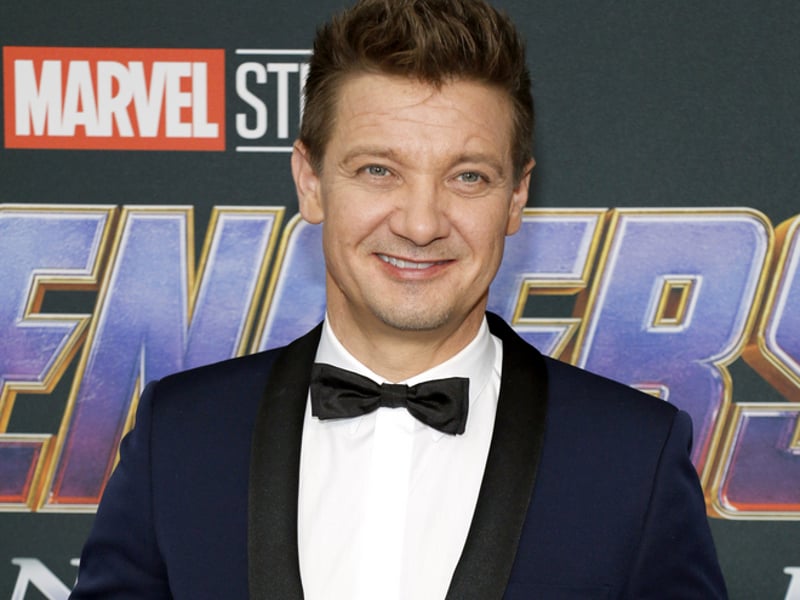 JEREMY RENNER MAKES FIRST RED-CARPET APPEARANCE SINCE SNOWPLOW ACCIDENT: On Tuesday (April 11th), Jeremy Renner attended the premiere of his Disney+ docuseries Rennervations in Los Angeles. According to Today, this marks the Avengers star's first red-carpet appearance since his devastating snowplow accident on New Year's Day. Renner's family, including his 10-year-old daughter Ava, joined him at the premiere. Later, during a Q&A led by Jimmy Kimmel, the Mayor of Kingstown actor commented on the snowplow that was involved in the accident. "My mom wants to light it on fire and have a big ol' party," he said. "Light it on fire. No, but the thing's amazing. I love this thing and it's a necessity. It's how you get to the house when we have these giant snowstorms."
KATIE HOLMES WANTS TO 'PROTECT' DAUGHTER SURI: In a Glamour cover story published on Wednesday (April 12th), Katie Holmes spoke about how "grateful" she is to be the mother of 16-year-old Suri Cruise. "I'm very grateful to be a parent, to be her parent," Holmes said. "She's an incredible person." The Dawson's Creek actress added, "What has been really important for me with my daughter, because she was so visible at a young age, is I really like to protect her." In March, a source told Page Six that Tom Cruise continues to have "no part" in Suri's life.
JANA KRAMER DETAILS 'WORST BLIND DATE EVER' WITH BRODY JENNER: Turns out, Jana Kramer and Brody Jenner are not a match made in heaven. While speaking with Heidi Montag on her Whine Down With Jana Kramer podcast recently, the One Tree Hill actress recalled a blind date she went on with The Hills star. "It was the worst blind date ever with me and Brody. Like the absolute worst. And the worst thing about it was that probably one of my most embarrassing moments was that night because we were not vibing at all," Kramer said. "He said something to me, and I was like, 'That's it, I'm leaving.' But there were mirrors. There were mirrors on the walls," she added. "Little do I know, the exit sign walks me right in. It was the reflection because it's all a f—ing mirror. So I slam right into the mirror."
HILARY DUFF'S HUSBAND THANKS FANS FOR CONGRATULATING HIM ON HILARY SWANK'S TWINS: According to Page Six, Hilary Duff's husband, Matthew Koma, received congratulatory messages after Hilary Swank announced that she gave birth to her twins. Koma shared a screenshot of messages he's received to his Instagram stories earlier this week. "Really appreciate the congratulatory messages today guys. Thank you," he joked. "@hilaryswank and I couldn't be happier."