Jason Sudeikis, Jonathan Majors, Spike Lee + More!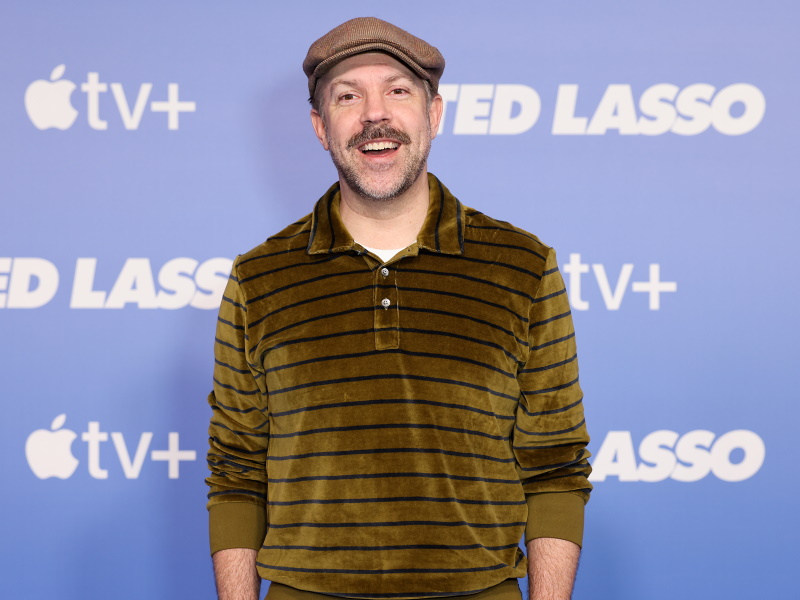 JASON SUDEIKIS SAYS 'TED LASSO' WILL LIKELY END WITH THIRD SEASON: Jason Sudeikis spoke with Deadline about the fate of Ted Lasso, revealing that the third season will probably be the show's final one. "This is the end of this story that we wanted to tell, that we were hoping to tell, that we loved to tell. The fact that folks will want more and are curious beyond more than what they don't even know yet—that being Season 3—it's flattering," he told the outlet. "Maybe by May 31, once all 12 episodes of the season have been released, they're like, 'Man, you know what, we get it, we're fine. We don't need anymore, we got it.' But until that time comes, I will appreciate the curiosity beyond what we've come up with so far."
JONATHAN MAJORS TO STAR IN 'DA UNDERSTUDY:' According to The Hollywood Reporter, Jonathan Majors might be reuniting with Da 5 Bloods director Spike Lee. The Creed III actor is set to star in Da Understudy as a Broadway actor who "finds a role he's willing to kill for." Lee is in talks to direct and executive produce the picture.
'BARRY' TO END WITH FOURTH SEASON: HBO released a teaser for the fourth and final season of Barry on Tuesday (March 7th). Bill Hader told Variety that he and co-creator Alec Berg realized that "a very clear ending presented itself" while they wrote season four, causing them to go back and rewrite season three. The final season of the show is set to premiere on April 16th.
TAIKA WAITITI IS IN TALKS TO STAR IN HIS OWN 'STAR WARS' MOVIE: Deadline reports that Taika Waititi may be starring in his own Star Wars film, although the Jojo Rabbit star is still working on the script. The next film in the franchise is scheduled to hit theaters on December 19th, 2025.