Jamie Lee Curtis, Billy Crystal, Pauly Shore + More!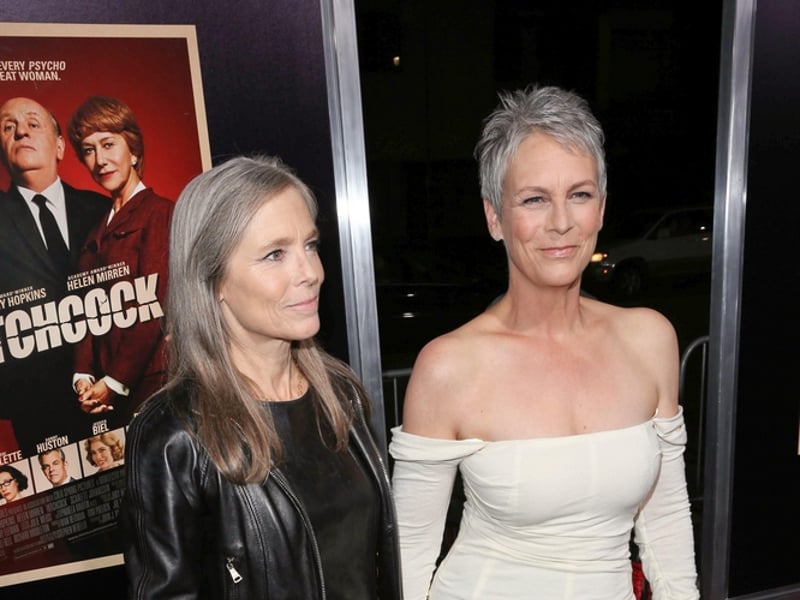 JAMIE LEE CURTIS GIVES HER OSCAR THEY/THEM PRONOUNS: After winning the Oscar for Best Supporting Actress for her role in Everything Everywhere All at Once Sunday (March 12th), Jamie Lee Curtis appeared on Today and shared that she gave her trophy "they/them" pronouns. When host Savannah Guthrie asked Curtis if "she named her," Curtis replied, "I'm in support of my daughter Ruby. I'm having them be a they/them." The Halloween actress added, "I'm going to just call them 'them.' They/them, and they are doing great, they're settling in, and I just, in my life, I never saw it in a million years that I'd have this couple days, and I'm very moved by the whole thing."
BILLY CRYSTAL CELEBRATES HIS BIRTHDAY BY RECREATING STILL FROM 'WHEN HARRY MET SALLY:' According to People, Billy Crystal turned 75 on Tuesday (March 14th), and he celebrated the occasion with a little nostalgia. Donning a sweater and jeans similar to those he wore in a scene from When Harry Met Sally, Crystal shared a snapshot of himself recreating a crouching pose from the movie. "Thank you all..," he wrote on Twitter.
PAULY SHORE RESPONDS TO JIMMY KIMMEL'S JOKE ABOUT HIM AT THE OSCARS: Bio-Dome actor Pauly Shore took to Twitter on Monday (March 13th) to comment on Jimmy Kimmel's joke about him during the 95th Academy Awards Sunday night (March 12th). "I don't know if you guys saw the @TheAcademy Awards last night, but @jimmykimmel poked fun at me in the monologue. I loved it," he wrote. "But what I REALLY loved is that my old buddies from back in the day, Brendan Fraser and Ke Huy Quan, took home the Oscars! Never quit on your dreams."
MICHAEL IMPERIOLI CLAPS BACK AT TROLLS OVER TRANS FLAG POST: In the wake multiple states adopting anti-trans legislation, The White Lotus star Michael Imperioli shared an image of the transgender flag to Instagram on Tuesday (March 14th). "dear brothers, sisters and siblings. fear not, be strong and don't let the bastards grind you down. love you," he captioned the post. When one of his followers commented, "Unfollowing," the Sopranos actor replied, "You should," and, "Hurry up." To another follower who disapproved, he wrote, "You all make me ashamed. You're not allowed to watch my shows anymore."