Jada Pinkett Smith, Gisele Bundchen, Kaitlyn Bristowe + More!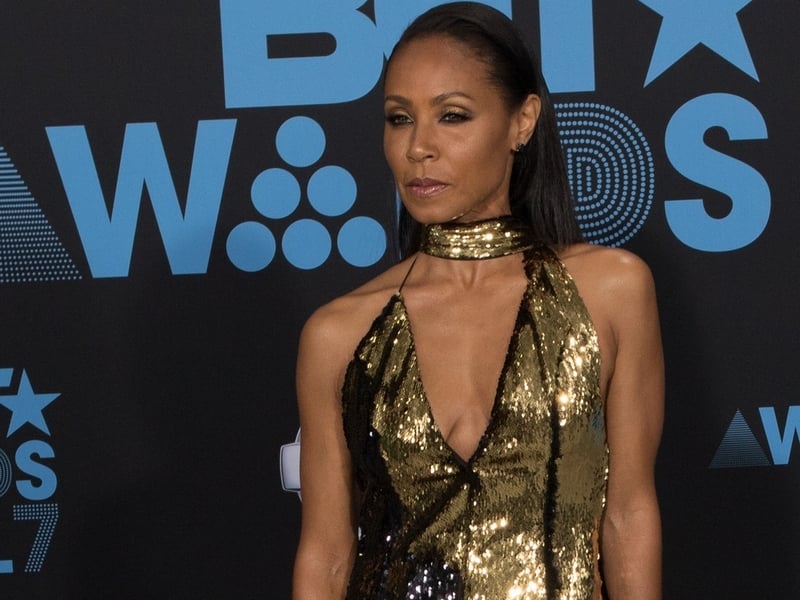 JADA PINKETT SMITH SHARES HAIR UPDATE AMID BATTLE WITH ALOPECIA: Jada Pinkett Smith shared a photo to Instagram recently, revealing new hair growth as she continues to struggle with alopecia. "This here hair is act'n like it's try'n a make a come back," she captioned a pair of past and present selfies. "Still have some trouble spots but—we'll see." The Set It Off actress' shaved head and alopecia diagnosis were at the center of the infamous Oscars slap, as Chris Rock compared Pinkett Smith to Demi Moore in G.I. Jane. Will Smith reacted to the joke by storming the stage and slapping Rock across the face.
GISELE BUNDCHEN OPENS UP ABOUT HER DIVORCE FROM TOM BRADY: Gisele Bundchen shared how she's been handling her divorce from Tom Brady in a recent interview with Vogue Brasil. "I've always believed that every situation, no matter how challenging, teaches us something and helps us grow," the Taxi actress said. "Breakups are never easy, especially when the media is speculating every step of the way." The pair were married for 13 years before going their separate ways in October of 2022. They share two children together: 13-year-old Benjamin and 10-year-old Vivian. Brady is currently rumored to be dating supermodel Irina Shayk.
KAITLYN BRISTOWE SAYS 'THE DOOR ISN'T PERMANENTLY CLOSED' WITH JASON TARTICK: TMZ reports that there's a chance Kaitlyn Bristowe and Jason Tartick could get back together. "I'm OK. It's tough times, I mean, the easiest part is that we respect each other and love each other," the former Bachelorette said in a video. "Honestly, it was both of our decision to end things. We keep saying, too, that the door isn't permanently closed — that's why there's handles on it. We don't know what's going on."
JEFF LEWIS CALLS KYLE RICHARDS A 'LESBIAN ON OZEMPIC:' On Tuesday's (August 8th) episode of Watch What Happens Live, Flipping Out star Jeff Lewis took those Kyle Richards and Morgan Wade romance rumors and ran with them. "Kyle and I are friends, and … she didn't tell me she's a lesbian on Ozempic," Lewis joked. Chelsea Lately comedian Heather McDonald, who was also a guest on the show, jumped in to add, "One of the side effects of Ozempic is lesbianism. Your ring falls off because you're so thin, and then your ring slips into someone else."