Drew Barrymore, Whoopi Goldberg, 'The Bachelorette' + More!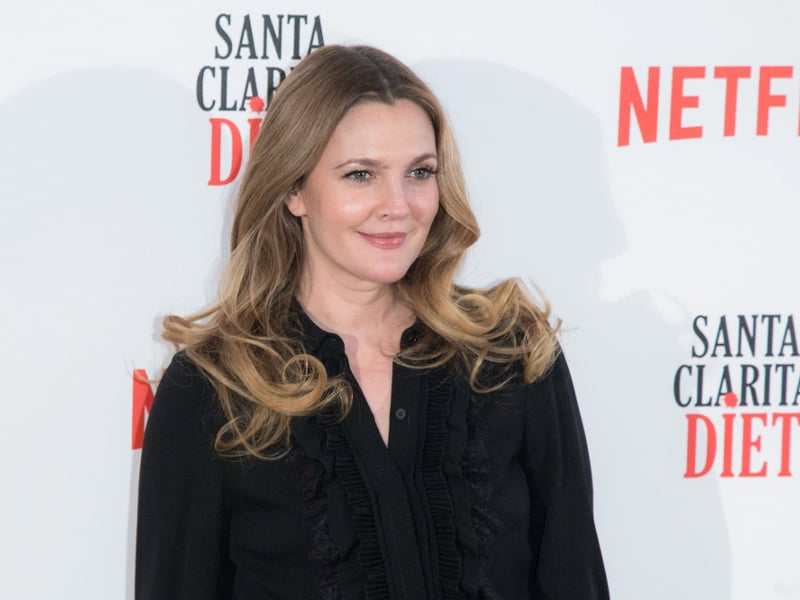 DREW BARRYMORE TO HOST THE 2023 MTV MOVIE AND TV AWARDS: On Wednesday (March 15th) MTV announced that Drew Barrymore will host the 2023 MTV Movie and TV Awards. In the Instagram video announcement, Barrymore dresses up as M3GAN and is joined by Cocaine Bear and Scream's Ghostface. "It is going to be an epic night. Big moments, huge movie stars," the Never Been Kissed actress says. "Cocaine Bear, are you free May 7th? The 2023 Movie & TV Awards, we'll be there. Will you?"
WHOOPI GOLDBERG APOLOGIZES FOR USING ROMANI SLUR ON 'THE VIEW:' Whoopi Goldberg is apologizing for using a Romani slur on Wednesday's (March 15th) episode of The View. During the show, she said about Donald Trump: "People who still believe that he got, you know, gy—d somehow in the election." In a video shared to The View's Twitter page, the Ghost actress apologized. "You know, when you're a certain age, you use words that you know from when you're a kid or you remember saying, and that's what I did today, and I shouldn't have. I should have thought about it a little longer before I said it, but I didn't, and I should have said 'cheated,' and I used another word, and I'm really, really sorry," she said.
CHARITY LAWSON IS ANNOUNCED AS THE NEXT 'BACHELORETTE:' During Tuesday's (March 14th) "Women Tell All" episode of The Bachelor, Charity Lawson was announced as the next Bachelorette. According to Entertainment Tonight, host Jesse Palmer asked Lawson to choose between The Bachelorette or Bachelor in Paradise while playing a game of "this or that." When Charity chose The Bachelorette, Palmer said, "Well, I'm glad you said that because, Charity, I want you to be our next Bachelorette." She replied, "No. Stop. Is this for real? No way. No way. Is this for real right now? I'm gonna cry. Are you kidding? No way. I'm gonna cry. It's a yes! Absolutely! One hundred percent. Absolutely."
RYAN REYNOLDS SELLS MINT MOBILE TO T-MOBILE: On Wednesday (March 15th), Ryan Reynolds and T-Mobile released a joint statement announcing that the company has acquired the Deadpool actor's phone company Mint Mobile. "Mint Mobile is the best deal in wireless and today's news only enhances our ability to deliver for our customers," the statement said. "We are so happy T-Mobile beat out an aggressive last-minute bid from my mom Tammy Reynolds as we believe the excellence of their 5G network will provide a better strategic fit than my mom's slightly-above-average mahjong skills. I am so proud of the entire Mint team and so excited for what's to come."