Def Leppard Releases Orchestral Version Of 'Hysteria'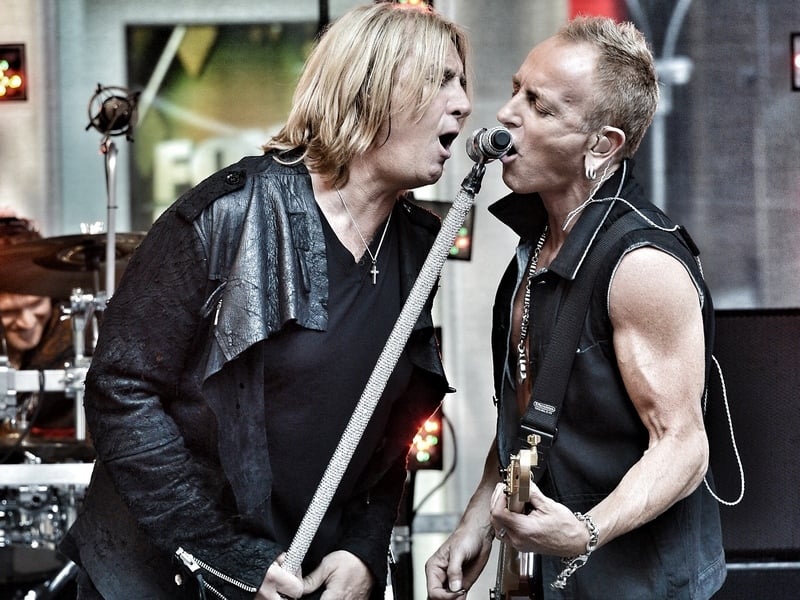 Def Leppard has just released their new version of "Hysteria" with the Royal Philharmonic Orchestra as a teaser for their upcoming Drastic Symphonies set, which will be released on May 19th. The new track features new elements added to the classic 1987 track — including frontman Joe Elliott duetting at points with his younger self.
Blabbermouth transcribed some of Joe Elliott's chat about the new album with BBC Radio 2's The Zoe Ball Breakfast Show, where he explained, "We first discussed this — it was put on our plate by some grownups about four years ago. And, obviously, because we were touring, we were sidetracked. And then with the Covid, we did the new record (2022's Diamond Star Halos). . . It's only nine months ago now (that it came out). We were actually under the radar. We were in Abbey Road (studios) recording this record without telling anybody. So we had it ready to go the following year, which is now."
Def Leppard, who are now dabbling in the orchestral, has always walked the fine line between pop and metal. Guitarist Phil Collen told us the band took great pride in its massive pop crossover success with the 1987 Hysteria album: "Hysteria was. . . We had seven singles off that album, and where we really got a lot of fans is when it went into the Top 40 realm. So yeah, the pop thing, we're not embarrassed about that or ashamed. That's what we do. We're the hybrid. We always try to be."
In early 1988, "Hysteria" was the fourth single released from the band's 1987 album of the same name and became Def Leppard's first U.S. Top 10 hit, peaking at Number 10.