Celebrity Gossip: Bruce Willis, Pete Davidson, Gwyneth Paltrow + More!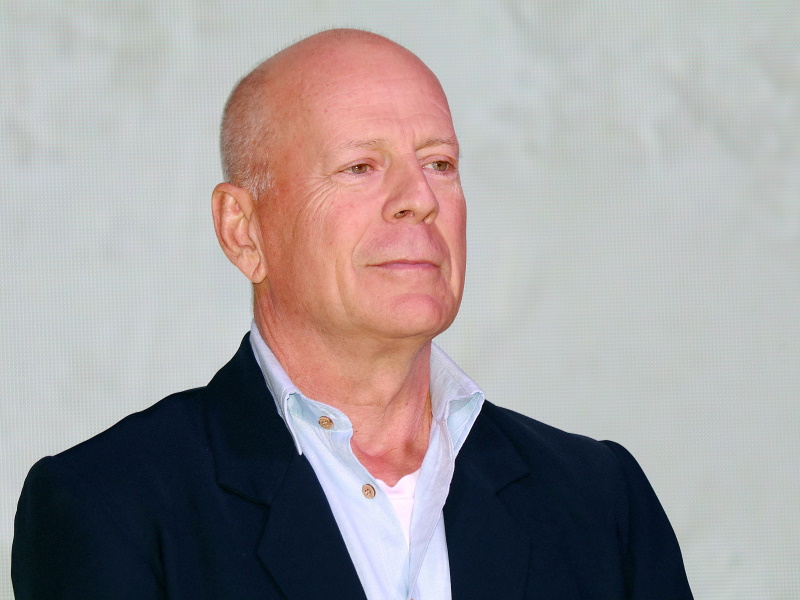 BRUCE WILLIS SPOTTED FOR FIRST TIME SINCE DEMENTIA DIAGNOSIS: Bruce Willis was spotted out in Santa Monica on Thursday (March 2nd) for the first time since his family revealed his frontotemporal dementia diagnosis last month. According to Daily Mail, Willis wore a blue sweatshirt and black joggers as he grabbed coffee with two friends.
JAY LENO SHOWS OFF 'BRAND NEW FACE': Jay Leno debuted his "brand new face" on the Kelly Clarkson Show Wednesday (March 1st). The 72-year-od comedian joked, "You'd think there'd be a zipper here" as Clarkson gushed about his "great" recovery. Leno was working on a car in November 2022 when he suffered third-degree burns to his face in a freak accident.
PETE DAVIDSON 'GETTING SERIOUS' WITH CHASE SUI WONDERS: Pete Davidson and Chase Sui Wonders are reportedly "getting serious." A source told Page six Thursday (March 2nd), "They've been friends a long time and this romance grew out of friendship. The couple was spotted Tuesday (February 28th) vacationing in Hawaii.
'HARRY POTTER' STAR WISHES PEOPLE WOULD LISTEN TO J.K. ROWLING: Harry Potter star Evanna Lynch wishes people would give J.K. Rowling "more grace and listen to her." The actress, best known for playing Lorna Lovegood in the series, told The Telegraph that although she has "great compassion for trans people" she "thinks it's important that J.K. Rowling has been amplifying the voices of de-transitioners." Lynch added, "I just felt that her character has always been to advocate for the most vulnerable members of society. The problem is that there's a disagreement over who's the most vulnerable. I do wish people would just give her more grace and listen to her."
GWYNETH PALTROW WISHES CHRIST MARTIN A HAPPY BIRTHDAY: Gwyneth Paltrow sent her ex-husband sweet birthday wishes on Thursday (March 2nd). In honor of Chris Martin's 46th birthday, the Goop founder wrote, "Happy birthday to the sweetest father and friend. We love you, cajm." The couple, who share kids Apple Martin, 18, and Moses Martin, 16, were married from 2003 to 2014.