Billy Corgan Lists Top 11 'Greatest Heavy Metal Bands'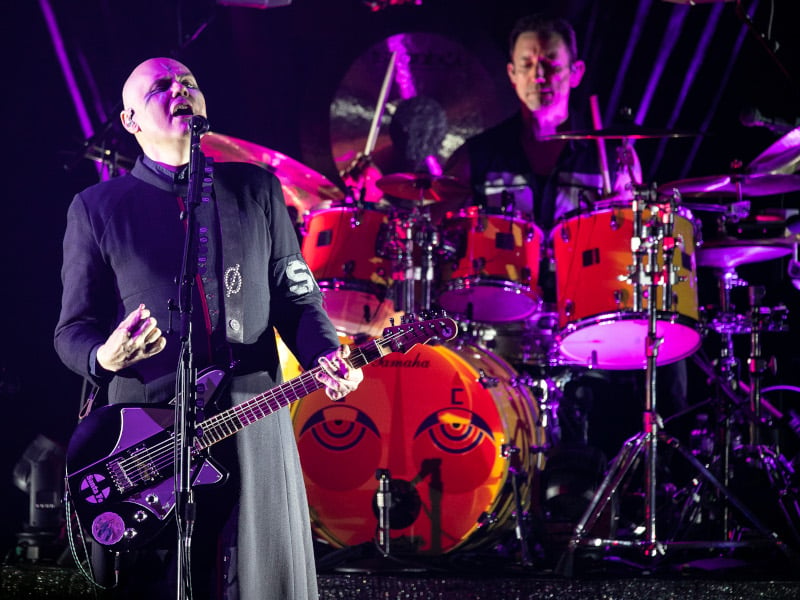 Smashing Pumpkins frontman Billy Corgan has named Pantera the "Greatest Heavy Metal Band'" in a new video list for Revolver.com.
Corgan listed Judas Priest at Number Two and Ritchie Blackmore's Rainbow at Number Three. Corgan also went deep by including Merciful Faith, Savatage, and Meeker on his list.
Billy Corgan explained to Revolver why Pantera was Number One for him: "Pantera was one of those bands in the early-'90s that not everybody on the alternative side of the equation understood right away because they were seen as just a straight-up metal band. But eventually a lot of people in alternate music recognized that Pantera was one of those bands that, sort of, transcended genres. I think thematically and the way they changed metal and the way people played metal ever afterwards, I think it almost puts them in too small a category. And like the great metal bands, y'know, they tend to almost create their own category of music."
Billy Corgan "Greatest Heavy Metal Band' list – via Revolver.com:
1. Pantera
2. Judas Priest
3. Rainbow
4. Accept
5. Black Sabbath
6. Dokken
7. Slayer
8. Merciful Faith
9. Metallica
10. Savatage
11. Meeker