Ben Affleck Does Not Recommend Living With Matt Damon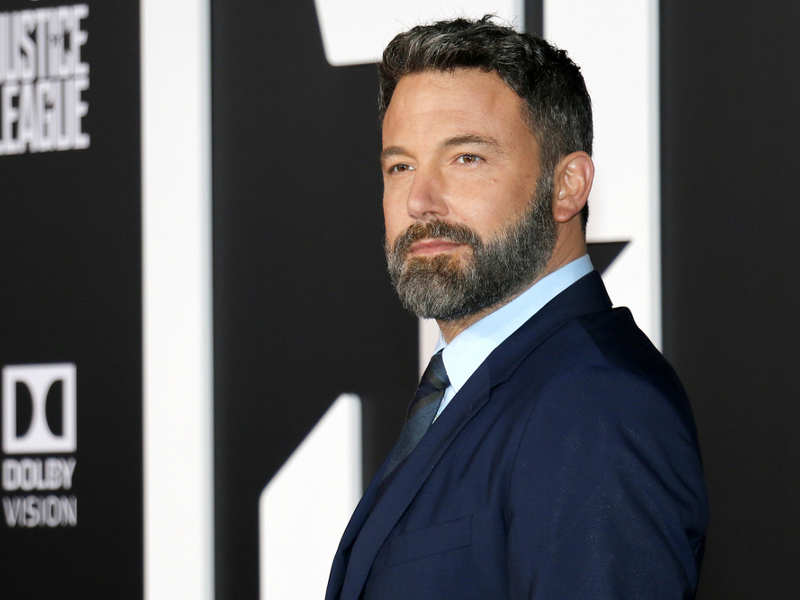 Ben Affleck "loves" his good friend Matt Damon, but he certainly doesn't recommend living with the Good Will Hunting star. The Justice League actor shared all the details on why Damon made such a bad roommate on a recent episode of The Late Late Show with James Corden.
"Matt's a beautiful guy. I love him. He's my best friend. He's been great to me my whole life. He's a brilliant guy. I would not suggest living with him," he said.
Affleck shared that cleaning was especially an issue when they lived together. "After cleaning up after the guy for years," the Gone Girl actor said that he and his brother, Casey Affleck, decided to test Damon. "We're just gonna wait and see how long he will go before he actually gets up and goes, 'God, I'm covered in garbage.' "
After going "two weeks without touching the apartment," the duo came home one day to find Damon playing video games. "Matt's there in his shorts and his T-shirt playing the '92 Sega hockey game in the middle of what was the living room, just surrounded by concentric circles of garbage," he said.
The Air actor added, "Pizza boxes … I look down at this sushi thing that was a week and a half old, and there's maggots. And we were like, 'We submit. We submit. You are too good. We cannot beat you.' He just was like, 'Hey what's going on fellas?' We said, 'That's a rat on you!' "