Arnold Schwarzenegger, 'Ted Lasso,' Hoda Kotb + More!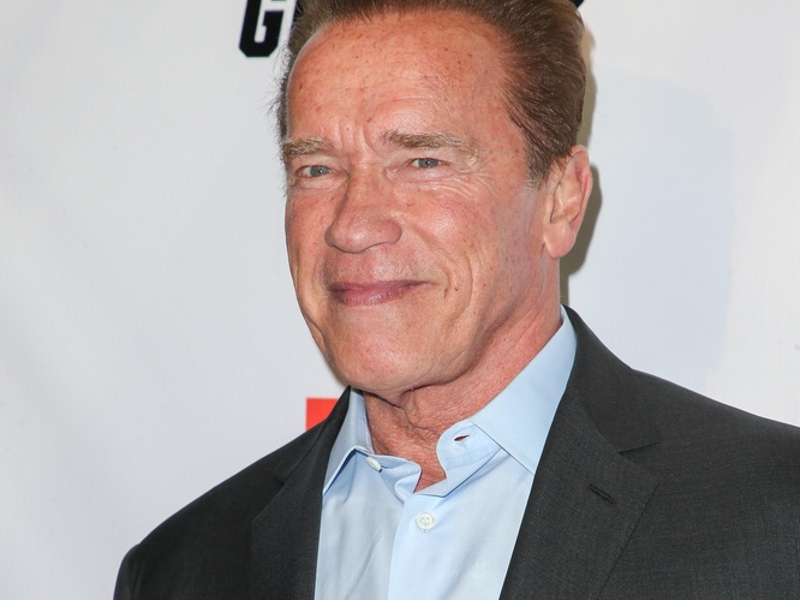 ARNOLD SCHWARZENEGGER IS 'BACK' IN NETFLIX'S 'FUBAR:' On Monday (February 27th), Netflix dropped a teaser trailer for the action-comedy series Fubar, starring Arnold Schwarzenegger. This marks Schwarzenegger's first TV series ever. "Everywhere I go, people ask me when I'm going to do another big action comedy like 'True Lies.' Well, here it is," he told Variety in a statement. "'Fubar' will kick your ass and make you laugh — and not just for two hours. You get a whole season." The series is set to premiere on May 25th.
WATCH THE OFFICIAL TRAILER FOR SEASON THREE OF 'TED LASSO:' According to People, Apple TV+ released the official trailer for the third season of Ted Lasso on Monday (February 27th). Set to the tune of "You Can't Always Get What You Want" by The Rolling Stones, the trailer provides a glimpse at what's to come for AFC Richmond ahead of the season premiere on March 15th.
HODA KOTB SHARES CRYPTIC QUOTES AMID 'TODAY' SHOW ABSENCE: According to Page Six, Today show fans are wondering when host Hoda Kotb is going to return, as she's been missing from the show for a week. During this time, Kotb has shared multiple cryptic quotes to her Instagram page. On Monday (February 27th), she shared an image that read "Choose Hope." One fan commented, "Hoping all is well with you and your family. Miss seeing you in the morning." Another wrote, "I know we will know what's going on with time. But gosh dang it woman – please let us know what's going on!"
JENNFER COOLIDGE COMMENTS ON CAMPAIGN TO GET PAMELA ANDERSON ON 'THE WHITE LOTUS:' Entertainment Tonight spoke with Jennifer Coolidge at the Screen Actors Guild Sunday (February 26th), asking her what she thinks of the Twitter campaign to have Pamela Anderson star on the next season of The White Lotus. "Oh wow," Coolidge said. "I just recently saw Pam's documentary and I called 100 people to watch it. And I swear to God, we all had the same reaction. It's amazing. You finally get the real story and she's got this huge comeback." Anderson addressed the possibility herself on The Drew Barrymore Show recently. "I heard about it," she told Barrymore. "I want to watch it but I heard everyone loves it and it's crazy. I'm up for anything."