Angelina Jolie, Tom Cruise, Shakira + More!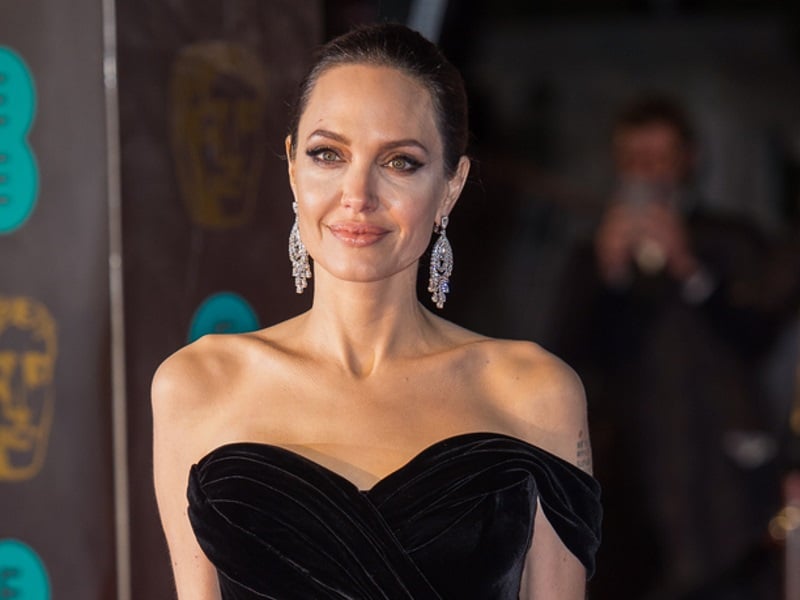 ANGELINA JOLIE SHARES CHILDHOOD PHOTO WITH HER MOTHER TO PROMOTE BREAST AND OVARIAN CANCER SCREENINGS: On Monday (May 8th), Angelina Jolie shared a throwback photo of herself as a child with her mother to Instagram to encourage women to get screenings for breast and ovarian cancer. "Tomorrow would have been my mother's 73rd birthday. She passed away 15 years ago, after a long struggle with breast and ovarian cancer. In June, I will be a month away from the age when she was diagnosed. I have had preventive surgeries to try to lessen chances but I continue to have check ups," she wrote. The Maleficent actress added, "And to other women, please take the time to look after yourself and go for your mammograms and blood tests or ultrasounds, particularly if you have a family history of cancer. For more info, see the link in my bio."
TOM CRUISE AND SHAKIRA SPEND TIME TOGETHER AT MIAMI GRAND PRIX: According to Page Six, Tom Cruise and Shakira were spotted together at the Formula 1 Miami Grand Prix on Sunday (May 7th). This comes following the "Hips Don't Lie" singer's dramatic separation from soccer star Gerard Piqué, who was rumored to have cheated on her with his new girlfriend, Clara Chia Marti. Both Cruise and Shakira are reportedly single.
AMBER HEARD IS SPOTTED IN MADRID AFTER REPORTEDLY MOVING THERE: According to TMZ, Amber Heard was photographed with her daughter at a park in Madrid over the weekend. This comes after a source told The Daily Mail that the Aquaman actress "has quit Hollywood and quietly relocated to Spain with her young daughter Oonagh." The source added, "She's bilingual in Spanish and is happy there, raising her daughter away from all the noise."
HENRY WINKLER 'DIDN'T KNOW WHAT TO DO' FOLLOWING THE END OF 'HAPPY DAYS:' Henry Winkler spoke with Today about how playing the iconic role of "The Fonz" affected his career once Happy Days was over. "There were eight or nine years at a time when I couldn't get hired because I was 'The Fonz,' because I was typecast," he said. "I had psychic pain that was debilitating because I didn't know what to do. I didn't know where to find it, whatever it was, I didn't know what I was going to do. I had a family. I had a dog. I had a roof. Oh. My. God."