Angelina Jolie, Priyanka Chopra, Nick Jonas + More!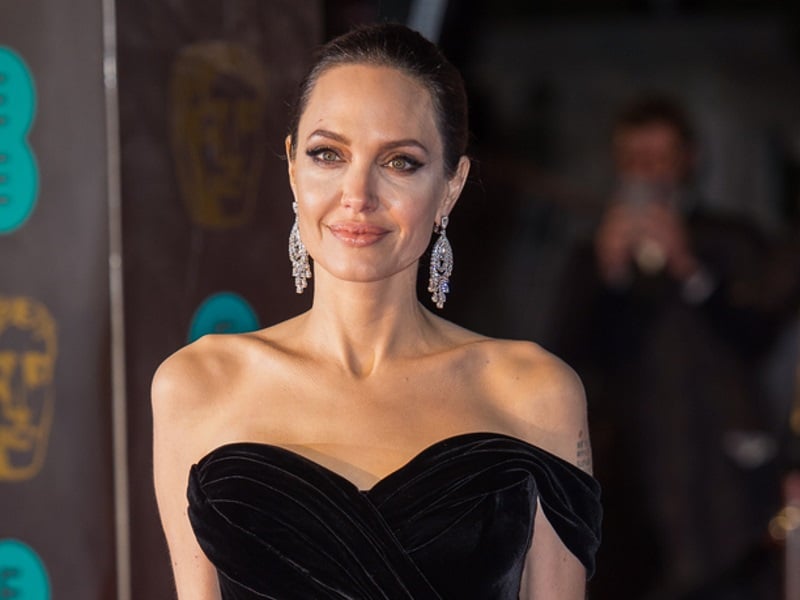 ANGELINA JOLIE AND HER SON MADDOX ATTEND WHITE HOUSE STATE DINNER: According to People, Angelina Jolie and her son Maddox attended a state dinner at the White House on Wednesday (April 26th). At the dinner, President Joe Biden and First Lady Jill Biden celebrated the 70th anniversary of the U.S.–ROK alliance with South Korean President Yoon Suk Yeol and First Lady Kim Keon Hee. A source told the outlet, "Asia-America relations are important to Angelina's family. She and the children have had close ties to the region, including South Korea, for many years. Maddox studied at Yonsei University in Seoul. Angelina has visited South Korea many times for her humanitarian and refugee advocacy over the past two decades, and as an artist. Angelina and Maddox are honored to attend this State Dinner."
PRIYANKA CHOPRA COMMENTS ON HER 10-YEAR AGE GAP WITH NICK JONAS: Priyanka Chopra appeared on Thursday's (April 27th) episode of Today and spoke about the 10-year-age difference with her husband, Nick Jonas. "I mean, I don't think about it. I think people think about it a lot more than I do," she said. However, the Citadel star was thinking about it at the beginning of their relationship. When they first started getting to know each other, Chopra said, "I didn't give it much of a chance because, I was like, 'He's 25 years old, he's a rockstar. I want to get married, I want to settle down, I want to have a baby.' I was 35 at the time." Her perspective changed after their first date in 2018. "I wanted stability, and I didn't give Nick enough credit until I went out with him on our first date. We spent the whole evening together, and I realized my husband is just like an old soul. He's stability in human form."
CAROL BURNETT SAYS SHE AND ALLISON JANNEY PLAY WORDLE TOGETHER: Those who Wordle together stay together! While speaking with Entertainment Tonight on Wednesday (April 26th), Carol Burnett revealed that she and her Palm Royale costar Allison Janney play Wordle together. Burnett and Janney star alongside Kristen Wiig and Laura Dern in the forthcoming Apple TV+ series. "Just being in a scene with any one of them, we all bonded very much and we just had a great girls club," Burnett said. She added, "It was fabulous. And Allison and I, we Wordle. We just Wordle back and forth. She's the first one every morning at my coffee."
SALMA HAYEK CELEBRATES CHANNING TATUM ON HIS BIRTHDAY: Salma Hayek celebrated her Magic Mike's Last Dance costar Channing Tatum's birthday on Wednesday (April 26th) by sharing a photo of him looking ripped in his underwear to Instagram. "Those of us who didn't work out daily, kept their clothes on. Feliz cumpleaños @channingtatum #magicmike," she wrote.