Here's What To Order From A Sushi Restaurant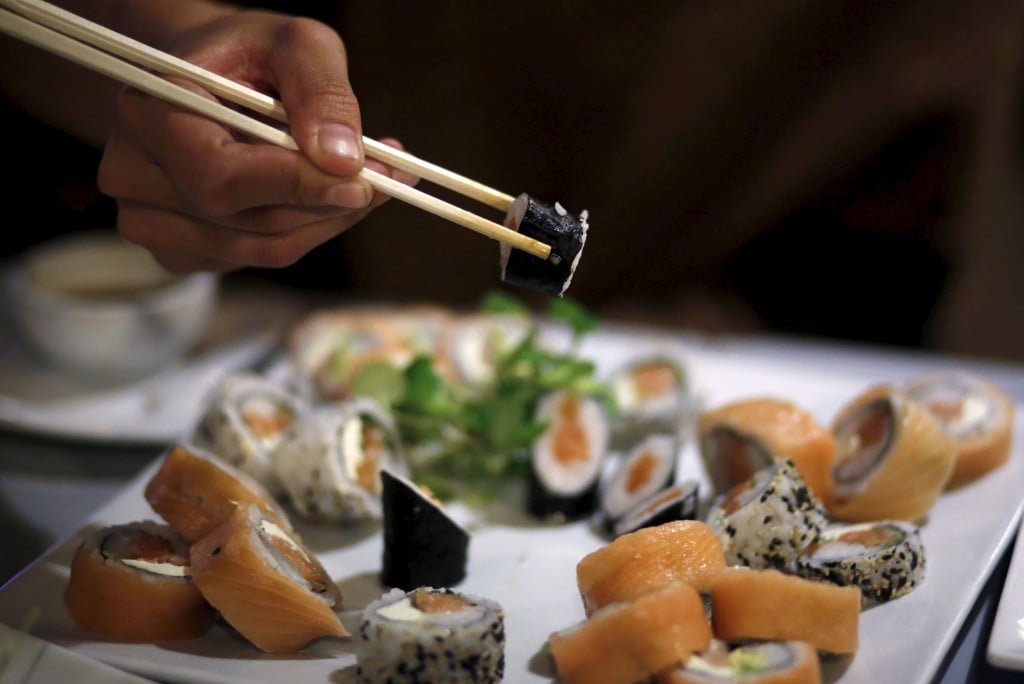 Chattanooga, TN – The Pulse:
Expert chef Daisuke Utagawa has some advice for your next sushi dinner.
Instead of asking for the freshest fish, ask the chef "What's eating well now?" and they will tell you which fish is at its tastiest.
Utagawa also recommends starting with sushi rolls and then moving into nigiri, which is a flank of fish. If you're feeling adventurous, try the sea urchin.
Utagawa also recommends taking care not to overwhelm the fish with too much soy sauce. Dab a small amount of wasabi onto sushi directly, then dip into the soy sauce, instead of mixing wasabi and soy sauce together. (Yahoo! News)