Green Day Celebrate 30 Years With Expanded Release Of 'Dookie'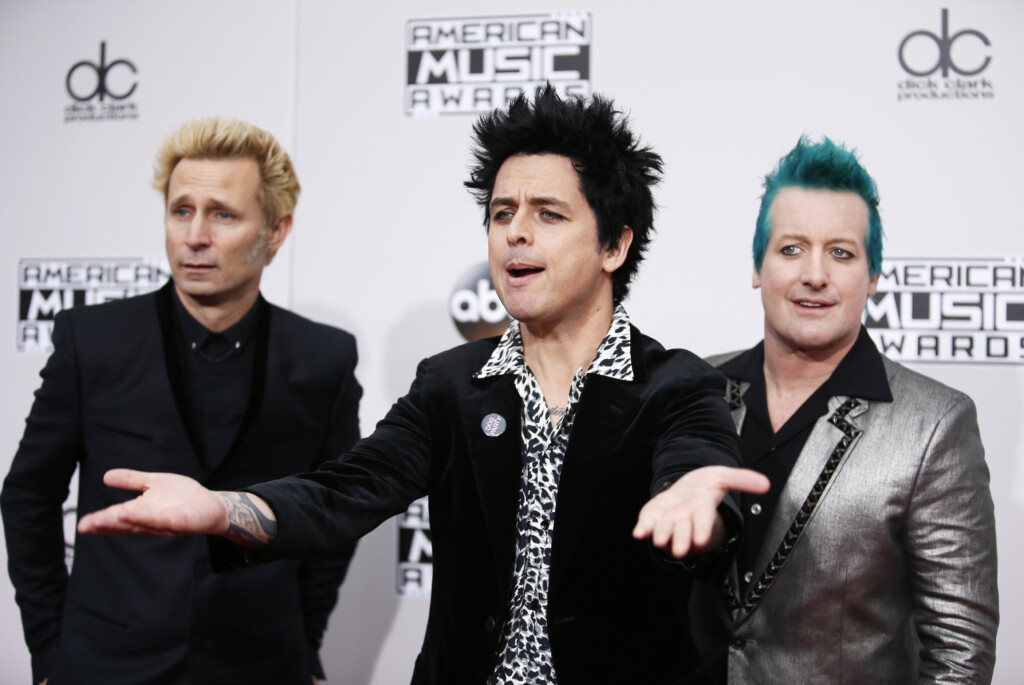 Chattanooga, TN – The Pulse:
As Green Day celebrates 30 years, they will release an expanded version of their Dookie album. Released in 1994 it was the band's third studio album, but served as their major label, Reprise Records debut.
The Grammy winning, original album is 10x platinum and diamond-certified.
The new version will include songs recorded as cassette demos, outtakes, as well as two live recordings, Live At Woodstock (1994) and the previously unreleased Live In Barcelona, from June of '94.
Green Day's special Dookie: 30th Anniversary Deluxe Edition, will be out on September 29th.
Green Day – Dookie: 30th Anniversary Deluxe Edition Track list
Vinyl Box (6 LPs)
LP 1: Dookie
LP 2: Dookie Demos
LP 3: Dookie Outtakes
LP 4: Live at Woodstock (1994)
LP 5 & 6: Live In Barcelona (June 5 '94)
CD Box (4 CDs):
CD 1: Dookie
CD 2: Dookie Demos & Outtakes
CD 3: Live at Woodstock (1994)
CD 4: Live In Barcelona (June 5 '94)
Dookie:
1. Burnout
2. Having A Blast
3. Chump
4. Longview
5. Welcome to Paradise
6. Pulling Teeth
7. Basket Case
8. She
9. Sassafras Roots
10. When I Come Around
11. Coming Clean
12. Emenius Sleepus
13. In The End
14. F.O.D.
15. All By Myself
Dookie 4-Track Demos:
1. Burnout
2. Chump
3. Pulling Teeth
4. Basket Case
5. She
6. Sassafras Roots
7. When I Come Around
8. In The End
9. F.O.D.
10. When It's Time
Dookie Cassette Demos:
1. When I Come Around
2. Basket Case
3. Longview
4. Burn Out
5. Haushinka
6. J.A.R.
7. Having A Blast
Dookie Outtakes:
1. Christie Rd.
2. 409 In Your Coffeemaker
3. J.A.R.
4. On The Wagon
5. Tired of Waiting for You
6. Walking The Dog (demo)
Live at Woodstock (1994)
1. Welcome to Paradise (live)
2. One Of My Lies (live)
3. Chump (live)
4. Longview (live)
5. Basket Case (live)
6. When I Come Around (live)
7. Burnout (live)
8. F.O.D. (live)
9. Paper Lanterns (live)
10. Sh*t Show (live)
Live In Barcelona (June 5 '94)
1. Welcome to Paradise (live)
2. One of My Lies (live)
3. Chump (live)
4. Longview (live)
5. Burnout (live)
6. Only Of You (live)
7. When I Come Around (live)
8. 2000 Light Years Away (live)
9. Going to Pasalacqua (live)
10. Knowledge (live)
11. Basket Case (live)
12. Paper Lanterns (live)
13. Road to Acceptance
14. Dominated Love Slave (live)
15. F.O.D. (live)
16. Christie Rd. (live)
17. Disappearing Boy (live)
Sometimes you take a gamble and luck's on your side. Back in the summer of '93 Green Day went into the studio to record Dookie and had no idea what their destiny would be. They were young, rebellious, and absolutely scared shitless. There was no telling if they were about to… pic.twitter.com/IfpsdGV7WP

— Green Day (@GreenDay) August 17, 2023