Bono & The Edge Perform In Ukrainian Subway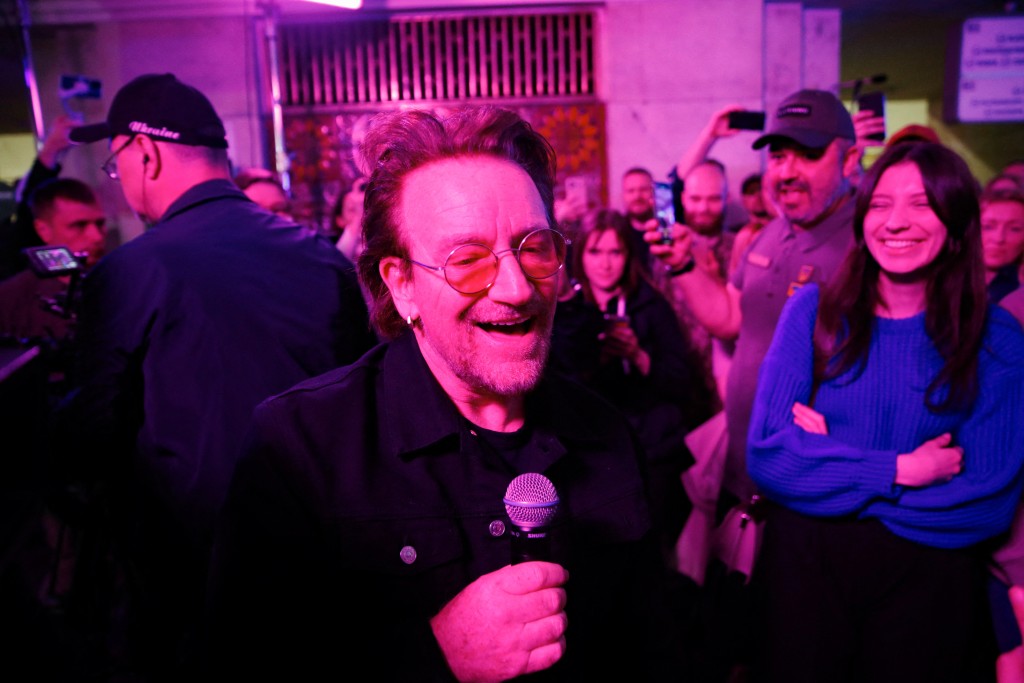 Chattanooga, TN – Pulse:
On Sunday, at the invitation from Ukraine president Volodymyr Zelensky, U2's Bono and The Edge performed an acoustic concert in the subway-turned-bomb shelter of Kyiv. Rolling Stone reported the pair performed "With Or Without You," "Desire," "Angel Of Harlem," "Vertigo," — "and a rendition of Ben E. King's 'Stand By Me' that replaced the titular 'Me' with 'Ukraine.'"
Over the course of the performance, which fan-shot footage shows was professionally lit and filmed, various Ukrainian musicians-turned-soldiers joined the duo to sing along on stage.
During the show, Bono told the crowd, "The people in Ukraine are not just fighting for your own freedom, you are fighting for all of us who love freedom. We pray that you will enjoy some of that peace soon."
President @ZelenskyyUa invited us to perform in Kyiv as a show of solidarity with the Ukrainian people and so that's what we've come to do. — Bono and The Edge #StandWithUkraine

— U2 (@U2) May 8, 2022